Can the Portland Trail Blazers Survive Without CJ McCollum and Jusuf Nurkic?
Published 01/20/2021, 4:00 PM EST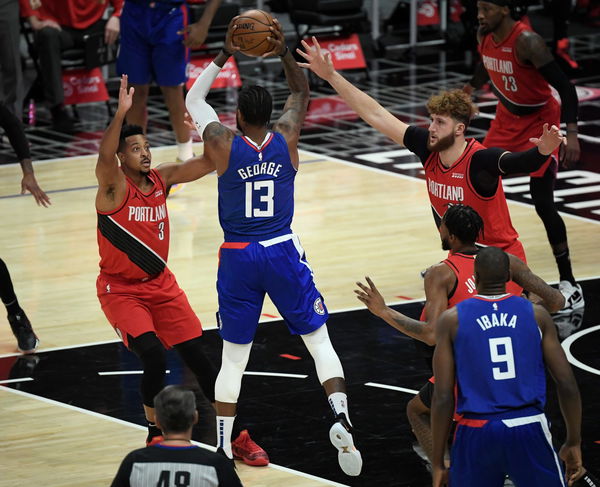 ---
---
The Portland Trail Blazers are in deep trouble right now. After losing their starting center, Jusuf Nurkić, to a fractured wrist, they will also be without the services of their best player this season, CJ McCollum, for at least 4 weeks because of a foot injury.
ADVERTISEMENT
Article continues below this ad
Portland center Jusuf Nurkic will undergo surgery on his fractured right wrist and miss at least eight weeks, sources tell @TheAthletic @Stadium.

— Shams Charania (@ShamsCharania) January 15, 2021
ADVERTISEMENT
Article continues below this ad
Missing both players against the San Antonio Spurs, they lost by a significant 21 point margin. Though it might be just a trailer of what is to come over the course of the next month or so for them.
Their winning record may not last long and they could be scrambling for the Top-8 places just like last season. And here is why.
Portland Trail Blazers lack depth at guard and center positions
First of all, it is important to point out the fact that nobody on their current roster could perform how CJ was performing right now, bar Damian Lillard. He was finally looking like the All-Star player that he always aspired to be.
He was scoring at a career-high 26.7 points per game to go with a stratospheric 44.1% 3-point shooting efficiency. Only a handful of players in the league are playing like he was playing.
Therefore, his loss was always going to be a big blow. But it does not help that the Blazers overly rely on the backcourt of Lillard and CJ.
Rodney Hood entered the starting lineup and recorded a respectable outing against the Spurs. However, the real problem is not having a rotation player on the bench. Their only option, Anfernee Simmons, isn't living up to his General Manager's trust in his potential.
Now talking about the 5, Enes Kanter takes Nurkic's place in the starting 5. And again he's done a commendable job this season, but his own backup Harry Giles hasn't. Nurkic's almost Jokic-like ball handling and disciplined defense will be missed.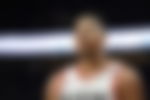 What are the solutions for the Blazers in this trade window?
ADVERTISEMENT
Article continues below this ad
They have the cap space to sign a player on a veteran minimum deal. Otherwise, they can trade a player from their current roster.
Perhaps target the Cleveland Cavaliers for talks since they are overflowing with 'big man' riches or try to acquire Dallas Mavericks', Maxi Kleber?
While not a true center, he is valuable on the defensive end with a knack for scoring on the 3-point line. But the real question is who would they be willing to part ways with in exchange. Maybe Robert Covington or Derrick Jones Jr.?
ADVERTISEMENT
Article continues below this ad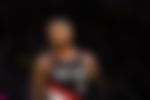 This is going to be a long month for the Blazers. If they don't sort out their play on the court, the front office will need to adhere to business off the court. It will all get clearer in the coming weeks. Watch this space for further updates.