Carmelo Anthony Trashes Legendary Bulls Coach Phil Jackson for Controversial Knicks Tenure
Published 08/20/2021, 10:03 AM EDT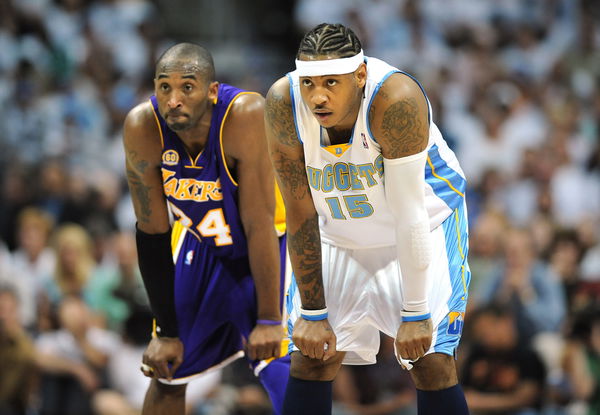 ---
---
Carmelo Anthony is one of the two remaining draft icons of the legendary 2003 draft class. He recently became the tenth all-time leader in career points in the NBA. Carmelo had to display sheer dominance and skill throughout his career to get on that list. In any team sport in the world, loyalty plays a key role in building team chemistry. However, Carmelo's loyalty has consistently been put to test at several of the franchises where he played.
ADVERTISEMENT
Article continues below this ad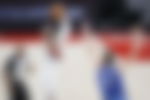 In an interview with Showtime Basketball series "All The Smoke" hosts Matt Barnes and Stephen Jackson, Carmelo revealed where he planned to retire. Carmelo moved from the Nuggets to the Knicks in 2011 as a part of a twelve-player deal. Ever since that time, Denver, as a city, is not fond of Carmelo Anthony. Considering that, he basically forced his way out. However, even at his destination of the trade, Knicks eventually made it tough for Carmelo to stick around, even when he admittedly wanted to retire at the Knicks.
ADVERTISEMENT
Article continues below this ad
While in conversation with Matt Barnes and Stephen Jackson, they asked Carmelo what he would change if he could about his time with the Knicks. He responded "From the Knicks?.. I think just the way that sh** was handled."
Carmelo Anthony Comments on Phil Jackson and His Time at The Knicks
Further, Carmelo talks about his time at the Knicks under the new president Phil Jackson back then. In March 2014, the New York Knicks hired Phil Jackson as their new president of basketball operations. The organization fired former general manager Glen Grunwald, and they named Steve Mills his interim replacement before training camp in 2013. They hoped that bringing the legendary Phil Jackson would pave the way for Carmelo Anthony to develop a championship culture.
ADVERTISEMENT
Article continues below this ad
"When Phil came, he was just like, he cut that line of communication off me from the Front Office, from the staff members, even players! You know what I'm saying?"
"The minute that I knew that was the game that was being played, like Nah!"
Subsequently, Matt Barnes circled back to Phil Jackson. He asked Carmelo if he ever received closure on his public feud with Phil Jackson. To which, Carmelo responds, "Nah! I mean, I don't need closure. You understand there's no… I stood tall to him during my time. It is what it is. You feel the way that you feel about me. You say what you gotta say about me. I know if I had a sit down with you, you wouldn't say that. You would say something totally different. You're gonna tell me something like oh it wasn't like that. I ain't really got time for that. I don't need it at this point"
ADVERTISEMENT
Article continues below this ad
It is not surprising that Carmelo is still salty about Jackson's stint at the Knicks. Carmelo admittedly wanted to retire at the Knicks, while Jackson pushed him to the exit. Is this public feud in his prime with the management a reason for the Knicks legend Carmelo Anthony failing to win a ring?