Charlotte Hornets 2021–22 NBA Roster: Can LaMelo Ball and Co End Their Five-Year Playoffs Hiatus
Published 08/17/2021, 5:30 AM EDT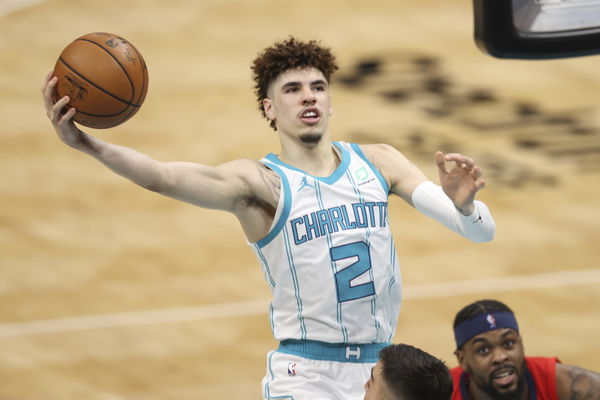 ---
---
Charlotte Hornets have struggled in the NBA since their establishment in 1988 as an expansion team. They have gone through several ownerships in their history, but have failed to win a championship.
ADVERTISEMENT
Article continues below this ad
In fact, Charlotte Hornets, formerly Charlotte Bobcats, have never even won a division title in their history. The Hornets finished their 2020-21 regular season with a 33-39 record and failed to qualify for the playoffs for the fifth consecutive time.
Hence, their owner, Michael Jordan, is trying to build a strong squad that can improve on their past results. Given his mission, they have been busy in the off-season, trying to improve their roster. Let's take a look at it.
ADVERTISEMENT
Article continues below this ad
Incoming players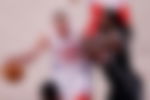 Mason Plumlee and JT Thor (rookie)
Detroit Pistons traded Mason Plumlee and their draft rights to JT Thor to the Hornets for the draft rights to Balsa Koprivica. While JT Thor will be on a rookie contract, Plumlee has played in the post-season in five NBA seasons. His 10.4 PPG from the 2020-21 regular season is the second-highest of his career.
Kelly Oubre Jr.
Oubre signed with the Hornets after spending one season at the Golden State Warriors. Oubre has averaged 11.5 PPG in his career so far and his addition could improve the Hornets roster.
Wesley Iwundu
New Orleans Pelicans traded Wesley Iwundu to the Hornets in a three-team sign-and-trade deal. Devonte' Graham will join the Pelicans in this trade.
Ish Smith
33-year-old Ish Smith signed with his hometown team in free agency. As the veteran brings a lot of experience to the Hornets roster, his addition will massively improve the Hornets' backcourt in the coming season.
James Bouknight (2021 pick #11) and Kai Jones (rookie)
The Hornets selected Bouknight in the 2021 draft as the 11th overall pick. Later, Kai Jones was selected with the 19th overall pick by New York Knicks and was traded to the Hornets. Both Bouknight and Jones have signed a rookie contract with the Hornets.
DJ Carton (rookie)
Arnoldas Kulboka (rookie – two-way contract)
Scottie Lewis (2021 pick #56 – two-way contract)
Outgoing players
Devonte' Graham
The Atlanta Hawks drafted Devonte' in 2018 but traded him to the Hornets. He spent three seasons at Charlotte, averaging 13.3 PPG, 2.6 RPG, and 5.4 APG. Subsequently, the Hornets traded him to New Orleans Pelicans in a three-team trade.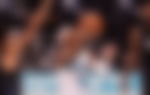 Bismack Biyombo
After two separate stints, Biyombo has left Charlotte Hornets for the second time in his career as a free agent.
Malik Monk 
The Hornets selected Monk as the 11th overall pick in the 2017 draft. Monk spent four seasons in Charlotte and averaged 2.1 PPG. He was an integral part of the Hornets' backcourt in the past few seasons. Now, he has signed with the Lakers in free agency.
Cody Zeller
A consistent starter for Hornets since being drafted by them in 2013, Zeller became a free agent this year. He has signed with the Portland Trail Blazers in this off-season.
Nate Darling (free agent)
Caleb Martin (free agent)
Grant Riller (free agent)
Brad Wanamaker (free agent)
Charlotte Hornets 2021-22 NBA Roster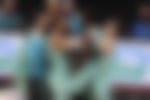 Frontcourt
Miles Bridges
Vernon Carey Jr.
Gordon Hayward
Wesley Iwundu
Kai Jones
Arnoldas Kulboka
Scottie Lewis
Cody Martin
Jalen McDaniels
Kelly Oubre Jr.
Mason Plumlee
JT Thor
PJ Washington
Backcourt
LaMelo Ball
James Bouknight
DJ Carton
ADVERTISEMENT
Article continues below this ad
Nick Richards
Terry Rozier
Ish Smith
ADVERTISEMENT
Article continues below this ad
With so many additions, James Borrego will have an improved squad. Hence, the Hornets will push to qualify for the playoffs this season after a 5-season hiatus. It'll be interesting to see how the Hornets will fare in the upcoming NBA season. What do you make of their squad?