Chris Bosh Reveals the Main Reason He Joined LeBron James & Dwyane Wade at Miami Heat
Published 09/08/2021, 11:11 PM EDT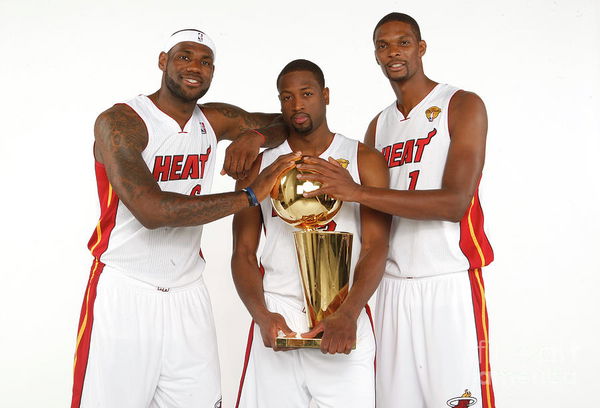 ---
---
In modern-day basketball, the Miami Heat were one of the first super teams to be assembled. Dwyane Wade had already proven that he had the potential of being a future Hall of Famer. He won the Championship along with Shaquille O'Neal in 2006. However, once the support system for Wade started leaving, they assembled a team that dominated the league for a stretch of 3-4 years. In 2010, the Miami Heat signed LeBron James from the Cleveland Cavaliers and Chris Bosh from the Raptors.
ADVERTISEMENT
Article continues below this ad
Bosh has now admitted that the main reason he joined the Heat was that he wanted to "play on the big stage."
ADVERTISEMENT
Article continues below this ad
So the Heat now had Dwyane Wade, LeBron James, and Chris Bosh. This was arguably The Big 3 that was assembled to destroy the four-pronged offense of the Celtics. And history tells us they succeeded at doing that in the Eastern Conference Finals the very next season.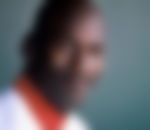 Bosh played a crucial role in the dual championships won by Miami in 2012 and 2013. His mentality played a key role in helping the Heat achieve this. "I wanted to be like Jordan. I wanted to be like Kobe. I wanted to be like Tim Duncan." he said to SiriusXM radio. "I wanted to play at that level. That was the most important thing to me." 
What was the role of Chris Bosh in this Big 3?
ADVERTISEMENT
Article continues below this ad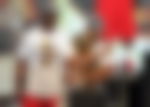 Dwyane Wade had consistently shown that his defensive skill and dominance inside the paint were an absolutely lethal weapon for the Heat. However, he lacked inside dominance of the scoring end and the ability to effectively shoot from beyond the arc. For these purposes, they brought LeBron James into the team.
After five consecutive seasons of 20+ points on average at Toronto, they expected Bosh to take a back seat on the offensive end. Still, he contributed a steady 16 to 18 points a game throughout his career in Miami. However, Bosh's activity on the defensive end had increased significantly. He had recorded his highest steals and blocks average for his career in Miami.
ADVERTISEMENT
Article continues below this ad