Dallas Mavericks Star Luka Doncic Paints a Disappointing Scenario Ahead of Team's Opener Against Houston Rockets
Published 07/27/2020, 7:30 AM EDT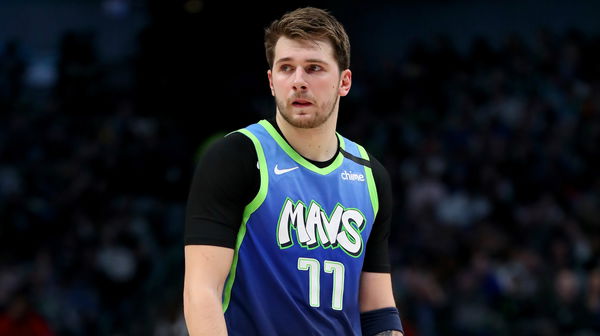 The Dallas Mavericks took on the Los Angeles Lakers in their first scrimmage game and successfully overcame the hurdle. Luka Doncic and the Mavs registered a four-point victory against the Lakers, but fell at the hands of the Indiana Pacers yesterday. Luka played extremely well, but the team missed the services of big man Kristaps Porzingis.
Porzingis missed the game against the Pacers due to an unconvincing reason. The 24-year-old failed to register a mandatory COVID-19 test before the Pacers game, which made him ineligible to play. 
As a result, the Mavs had no answer to the brilliance of Malcolm Brogdon and T. J. Warren who top-scored for the Pacers with 17 and 20 points respectively. Following the loss, Luka Doncic reflected on playing without Porzingis in the post-match press conference. 
ADVERTISEMENT
Article continues below this ad
"You know how KP, he's great on both ends. He can score for us and he can guard a lot of people. He can block shots. So, we miss him a lot," Doncic said. Furthermore, Luka had to answer how the team is getting shaping up ahead of the real challenge, i.e. the seeding games.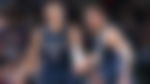 Are the Dallas Mavericks lacking confidence ahead of the restart?
Staying and competing inside the bubble for more than three months is certainly a demanding task. Without the support of external factors like family and friends to support them, players might lose out on confidence here and there. 
When Luka Doncic was asked about the ideal preparation for their first game against the Houston Rockets, the 21-year-old did not give the most cheerful or confident reply. Here is what he said:
ADVERTISEMENT
Article continues below this ad
"I don't think we're gonna be in the best way on the first game. We just gotta keep building it. I think when it most matters is the playoffs, but we want to win the whole eight games, so I think we are going to be ready," he said. 
A bit of a dull response from the 2019 Rookie of the Year indeed. The Mavs have one of the best offensive lineups in the NBA at the moment. Their roster is indeed frightening as two towering seven-footers, Porzingis and Boban Marjanovic can create havoc on the court. 
ADVERTISEMENT
Article continues below this ad
Luka himself is certainly a future MVP contender in the making. He has made a tremendous impact on the Dallas Mavericks by settling into the team real quick. If the Mavs can hold on to their star lineup for a few more years, a second NBA championship might very soon present itself to Mark Cuban and his franchise. 
SOURCE: Fanatics View