DeAndre Jordan Stats: How Good Is He for the Los Angeles Lakers?
Published 09/05/2021, 1:59 AM EDT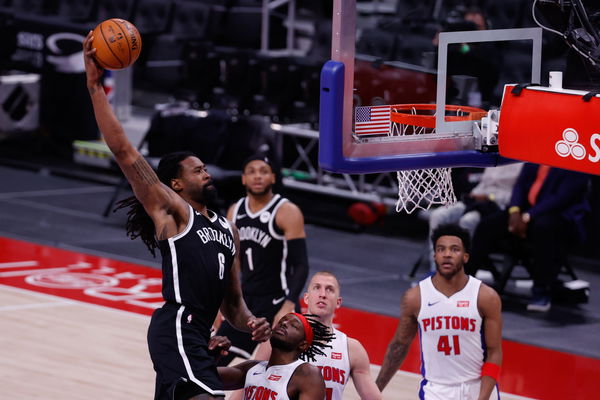 ---
---
Two seasons ago, the Los Angeles Lakers had LeBron James and Anthony Davis lead the team to a title at the NBA bubble in Orlando. Last year, they began with the same strategy – building a team heavily dependent on their star duo. Eventually, an onslaught of injuries and choppy games cost them their momentum, causing them to be eliminated in the first round.
ADVERTISEMENT
Article continues below this ad
With the 2021-22 season right around the corner, the Lakers have signed Russell Westbrook to form a big three. Their USP, however, might be the experience and skill all the veterans bring to the table. This includes additions like Carmelo Anthony, Rajon Rondo, Kendrick Nunn, and more, the reported latest acquisition being DeAndre Jordan.
Upon formal completion of a buyout with the Detroit Pistons, center DeAndre Jordan intends to sign with the Los Angeles Lakers, sources tell ESPN. Jordan would have to first clear waivers to become a free agent.

— Adrian Wojnarowski (@wojespn) September 3, 2021
ADVERTISEMENT
Article continues below this ad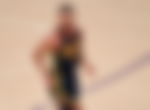 Can DeAndre Jordan help nudge the Los Angeles Lakers in the right direction?
DeAndre Jordan joining the Lakers roster seems like a surprise, and not so much. The Lakers seem to be mirroring their 2019-20 roster, carefully crafting their team to ensure the Larry O'Brien trophy comes their way. Jordan, who has played with the LA Clippers for most of his peak, can be another defensive center the Lakers might need.
Averaging 10.6 rebounds and 1.6 blocks in his career, there is no doubt placed on his ability to keep the opposition away. That being said, his field goals might be what the Lakers need to get them going. With a trio in James, Davis, and Westbrook, the rest of the team needs to defend, assist, and make sure they rebound and attack the rim altogether.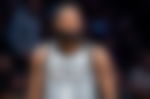 Taking a deeper dive into his stats, Jordan has made 0.5 points per game during a fast break, and 0.9 points off a turnover. He's attempted nearly 100% of two-point field goals last season, averaging 7.5 points per game. It might not be the best, but it is what the Lakers require, and in line with what Dwight Howard brings to the table – a similar set of stats.
ADVERTISEMENT
Article continues below this ad
Though Marc Gasol is still on the roster, the Lakers indeed have three centers. However, Jordan and Howard's stats give them what they want – a wide wingspan and attacking the rim with efficiency along with the roster. Gasol, who has shot 45.4% from the field and 41% from the three-point range, is now, unfortunately, the odd one out.
If DeAndre Jordan signs with the Lakers, they will have added 8 players age 32 or older this offseason:

Carmelo Anthony
Russell Westbrook
Dwight Howard
Wayne Ellington
Trevor Ariza
Kent Bazemore
Rajon Rondo
DeAndre Jordan

That is the most in a single offseason in NBA history. pic.twitter.com/4300Pea7QO

— ESPN Stats & Info (@ESPNStatsInfo) September 3, 2021
ADVERTISEMENT
Article continues below this ad
If the Lakers' strategy is in place, Jordan's stats and his familiarity in Los Angeles should fetch them good results. Only looking at rebounds, even then Jordan stands in a better place than Gasol for now (4.1 RPG). Anthony Davis, who is just as good at defending, will only amp up what Jordan and Howard give to the team.
Simply looking at the tall lineup with a varied set of skills, Jordan might be another puzzle piece for the Lakers to secure their record-breaking 18th title.