Demar DeRozan Credits Lonzo Ball, Nikola Vucevic and Zach Lavine for Chicago Bulls Decision
Published 08/26/2021, 4:30 AM EDT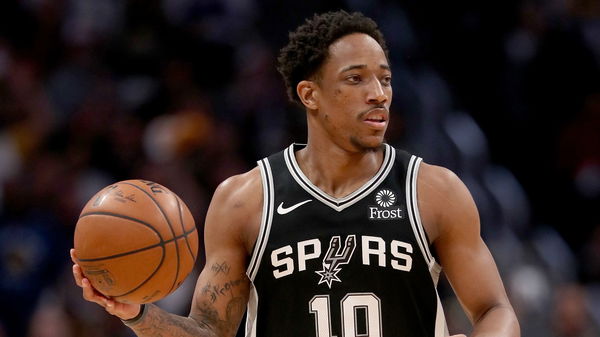 ---
---
Earlier this month, the Chicago Bulls acquired DeMar DeDerozan. Though one will have to see how well the trade plays out, it currently looks like a win-win situation for all parties involved. DeRozan has spent most of his career with the Toronto Raptors, moving to the San Antonio Spurs in 2018. The Bulls will be a new opportunity for DeRozan, who is looking for a challenge.
ADVERTISEMENT
Article continues below this ad
While on No Chill with Gilbert Arenas, DeRozan spoke about his deal with the Bulls, and why he chose to play with them. He mentions his teammates, along with how everything about the decision ultimately fell into place. Teaming up with Zach LaVine, Nikola Vucevic, and Lonzo Ball, the 32-year-old is determined to win in Chicago.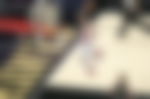 ADVERTISEMENT
Article continues below this ad
How did DeMar DeRozan decide that he wanted to play for the Chicago Bulls?
Before he breaks down his thought process, DeRozan speaks the talent and city – which remains two of the greatest factors that brought him to Chicago. That, and the fact that the Bulls have not been winning for the past few seasons. In fact, their last playoff appearance was their first-round exit against the Boston Celtics during the 2016-17 season.
" You know, the Bulls hasn't been winning last couple of years. And as an organization, if you take off and win there so much could come with it". He spoke about LaVine, and how the 26-year-old is yet to get an opportunity to showcase what he can do. "I want to be a part of that".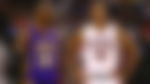 DeRozan even spoke of Lonzo Ball, who he has been a fan of since high school.
At last, he comes to Vucevic, with whom he played college basketball. "It was all there and to me it made the most sense to go there and kinda be that piece to kinda help and be a part of the chip of the shoulder. All those guys got a chip on their shoulders. Me as well. I just wanna come in and kinda put that thing together and just try to take off".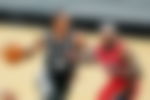 How crucial was Vucevic to DeRozan's decision?
ADVERTISEMENT
Article continues below this ad
In the end, he admitted that Vucevic was the one who did help finalize his decision. "After he got traded to Chicago, we had a conversation during the season when we played them late in the season. It was like, 'Look, you're a free agent, let's see what we can do,' you know what I mean? And I'm like, 'Imma keep that on my radar'". 
Both NBA stars are USC teammates (2008-2009 season) and helped lead the team to a 22-13 record. They made it to the second round of the NCAA tournament.
ADVERTISEMENT
Article continues below this ad