Despite Positive Signs in Recent Workouts, Klay Thompson's Return From Injury Delayed by Two Months
Published 08/21/2021, 8:54 AM EDT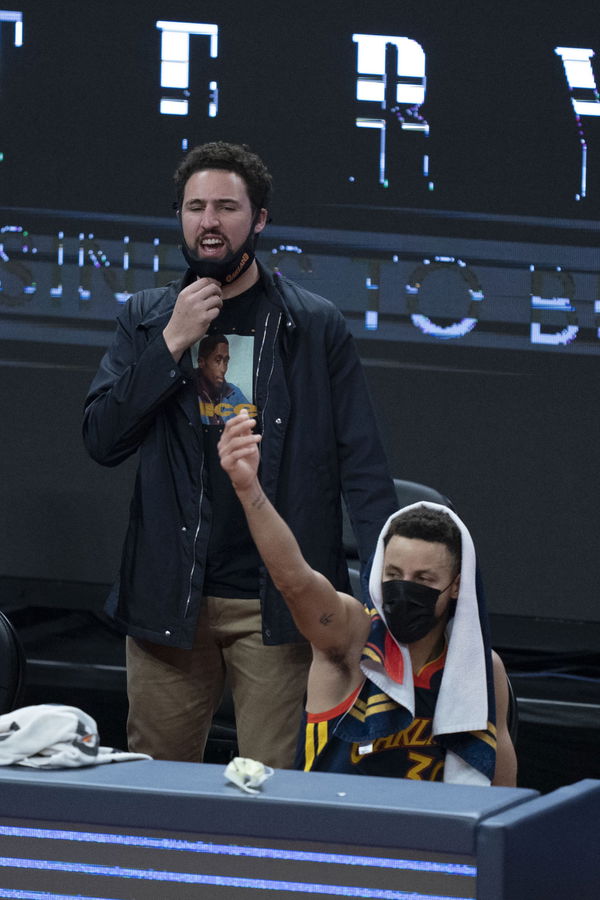 The Splash Brothers have not played together for the past two seasons. Moreover, Klay Thompson hasn't appeared in an NBA game since the Toronto Raptors defeated the Golden State Warriors in the 2019 NBA Finals. The three-time NBA champion has been out for the past two seasons, which has surely harmed the team's performance.
ADVERTISEMENT
Article continues below this ad
Although we can't imagine the trauma of the Golden State Warriors fans after losing both Kevin Durant and Klay Thompson, it is for certain that they are due some good news. Here's an injury update on when Klay Thompson is expected to return to NBA games.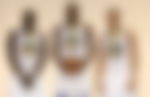 ADVERTISEMENT
Article continues below this ad
Klay Thompson Injury Update
As per ESPN's The Jump show hosts, the Golden State Warriors are targeting Christmas Day for Klay Thompson's return from injury. The Warriors have set this timeline with a conservative approach considering that Klay has not played for two seasons. Malika drew a similarity of the rehabilitation of a player from an Achilles injury.
Considering that even Kevin Durant took 561 days to return from his injury, this approach could be effective for the Warriors. They recently recorded Klay Thompson working out in the gym. We see him playing cautiously in the footage. You can see him trying to make sure that he doesn't apply too much pressure on his right leg. However, it is still a sign of progress.
ADVERTISEMENT
Article continues below this ad
This is an extremely positive sign for the Warriors franchise and fans. With the draft picks of Jonathan Kuminga and Moses Moody, Klay's return could also serve as an excellent opportunity. Since Moody is a guard, Klay's guidance could also help him reach higher in his potential skills. While Kuminga looks set to replace Draymond Green in the future, Moody could be groomed to become the torchbearer from Klay.
However, in the short run, the Warriors would love to see the splash brothers reunited. Would Stephen Curry be able to hold on for 32 games without Klay for them to have a shot at the playoffs? His history will give him the favoring odds in that situation. If one was a Warriors fan, they'd be pretty optimistic right now.
ADVERTISEMENT
Article continues below this ad
WATCH THIS STORY: 5 Kobe Bryant Quotes That Can Send a Chill Down Your Spine