Did Michael Jordan, Scottie Pippen or Dennis Rodman Ever Date Madonna?
Published 12/01/2021, 10:57 AM EST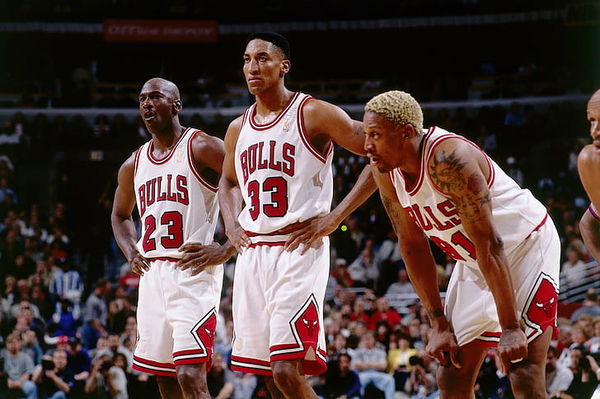 ---
---
When it comes down to a popular NBA star, fans are often interested in their personal life as well as their on-court success. This also includes retired players who still have that hold over people. If one looks at the Chicago Bulls in the 90s, Michael Jordan, Scottie Pippen, and Dennis Rodman are amongst those who have been constantly in the news for their personal life.
ADVERTISEMENT
Article continues below this ad
While Jordan and Pippen remain relatively private, Rodman has dated his fair share of people. Either way, all three icons have been married to multiple women.
ADVERTISEMENT
Article continues below this ad
Who dated Madonna: Michael Jordan, Scottie Pippen, or Dennis Rodman?
As per reports, it was Dennis Rodman who dated Madona for a brief period of time. The two got together after he divorced Annie Banks, dating for a couple of months before parting ways. Despite the short duration, the two created enough buzz for it to be one of the most talked-about relationships out there.
While together, Madonna also wanted to have a child with Rodman. Reports added that she apparently offered the five-time NBA champion $20 million dollars so he could impregnate her. Rodman even spoke about Madonna in his book Bad As I Wanna Be; he also mentioned faxes Madonna sent him because she missed his presence.
Interestingly, Pippen and Madonna also shared a unique relationship where the singer picked the former up with a limo with a hot tub every time they were in LA.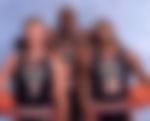 Who else did Rodman date?
As mentioned, Rodman dated Banks before Madonna. The two were married in 1992, separating a year later in 1993. The couple has a daughter named Alexis.
Rodman has also dated actress Vivica Fox, whom he dated and divorced in the same year. The former Detroit Pistons star also dated Carmen Electra, who claims to have fallen in love with him during a vulnerable time of her life.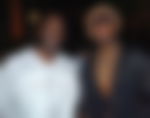 They ended up dating for around nine months, tying the knot at Little Chapel of the Flowers in Las Vegas, filing for annulment only nine days later. Jeanie Buss and Michelle Moyer are other celebrities Rodman dated during that time. Moyer and Rodman were married for a few years, and have two children together: Dennis Jr (2000) and Trinity (2001).
Rodman has been private about his dating life ever since, none of his relationships public.
Who all did Michael Jordan date before settling down with Yvette Prieto?
One of Jordan's first relationships was with actress Robin Givens. However, the two were together for only a few months, parting ways in 1985. "Other people weren't the problem. Both distance and the demands of our careers were the problem," Givens said after the break-up.
The six-time NBA Champion met his first wife, Juanita Vanoy after his affair with Givens. They seemed to be the perfect couple and had three children together – Jeffrey, Marcus, and Jasmine. In 2002, Jasmine filed for divorce, speaking of "irreconcilable differences". They tried to get back together, which worked until they split mutually in 2006.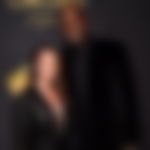 The divorce apparently cost Jordan $168 million, making it one of the more expensive divorce settlements in celebrity history.
The couple lived together for some time before getting engaged, and also have two daughters (twins):  Victoria and Ysabel.
WATCH THIS STORY: LeBron James, Michael Jordan & Other NBA Stars React to Fashion Designer Virgil Ablohs Sudden Demise
Pippen's relationship history and marriage to Larsa Younan
Pippen, along with Jordan and Rodman, has dated a few women during his time in the NBA.
He was first married to Karen McCollum, which lasted from 1988 to 1990. The two had a son named Antron together, who unfortunately passed away earlier this year.
The Bulls star also dated Sonya Roby and Yvette Deleone for some time and has a daughter with each of them.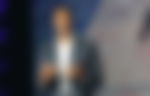 The seven-time NBA All-Star's most popular relationship was with Larsa Younan, with whom he has four children; Scotty Jr, Preston, Justin, and Sophia. The two of them decided to part ways in 2016, after being together for years since their marriage in 1997. They did reconcile in 2017, ultimately parting ways in 2018.
ADVERTISEMENT
Article continues below this ad
That being said, all three players enjoyED their privacy most times, especially when it comes to their personal lives. Apart from Jordan, Rodman and Pippen's relationship status remains single, none of their affairs being public. While Jordan was always private, Pippen and Rodman seem to value their own privacy a little more after retirement.
Either way, all three Bulls stars have dealt with high-profile relationships in the past. Despite that, Rodman's relationship with Madonna will remain forever iconic.
ADVERTISEMENT
Article continues below this ad
Enjoyed reading this article? Download our exclusive app to get 24x7 coverage, latest memes and social media banter. Click here to download.