Does LeBron James Really Not Belong at the Top Alongside Giannis Antetokounmpo and Kevin Durant?
Published 10/09/2021, 7:00 PM EDT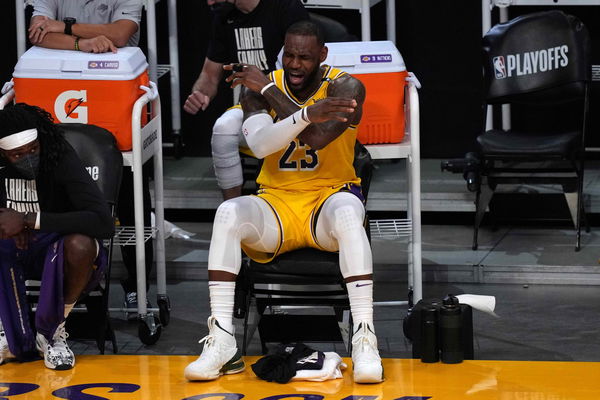 ---
---
LeBron James has been among the top players in the league since the beginning of his career. However, his longevity has started to raise concerns about the level of his performances. LeBron has already crossed the age at which Michael Jordan announced his second retirement. When Jordan returned for his final stint in the NBA with the Wizards, he was nowhere close to his old athletic self.
ADVERTISEMENT
Article continues below this ad
LeBron James is 36, turning 37 this year. It is an eventuality which the NBA fans have to accept that LeBron is reaching an age where retirement discussions are imminent. Does this mean he is no longer one of the best in the league? Is he still among the top players in the league like Kevin Durant or Giannis Antetokounmpo?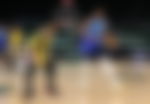 Is LeBron still a top 3 player in the league?
ADVERTISEMENT
Article continues below this ad
First, we'll have to try and define what being a top player means in the league. A top player is one who can either stand out on the statistics or is crucial to the success of a franchise. For a player to be a top player in the league, consistency and injury record are also key factors.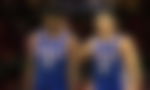 Statistically, LeBron has maintained his consistency. Despite only playing 45 games in the last regular season, he averaged 25 points per game. However, for the first time in his career, he was eliminated in the first round of the playoffs, not living up to the "Playoff Bron" reputation. Further, he himself admitted he might never be at his physical peak anymore.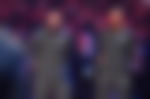 What does this mean for LeBron James?
ADVERTISEMENT
Article continues below this ad
Giannis led his team to the championship last season with a Finals MVP deserving performance in the Finals. Simultaneously, Kevin Durant averaged his career-high in points and rebounds in the playoffs. So Giannis and Kevin have a much more confident mindset coming into the next season. However, LeBron is coming with a roster full of veteran-level experience. And coming off an injury-ridden season, a player of LeBron's age could be rusted and might need time to get back to the pace of the league.
Therefore, in my opinion, LeBron is still the most respected player in the league but not among the best players in the league anymore. However, I would not mind being proved wrong. He has a history of proving his critics wrong. Unfortunately, I just don't see him excelling as much individually this season.
Watch This Story
ADVERTISEMENT
Article continues below this ad
Will he shine in the spotlight again? And have the impact he has been famous to win the fifth championship ring of his career? Let us know what you think.
Watch This Story: His Attempt to Recruit LeBron James to the Philadelphia 76ers, Wanting to Date Rihanna and Other Secrets About Joel Embiid You Must Know!