Donovan Mitchell's Claim About Last NBA Season Would Upset Kawhi Leonard and Giannis Antetokounmpo Fans
Published 09/13/2021, 2:04 PM EDT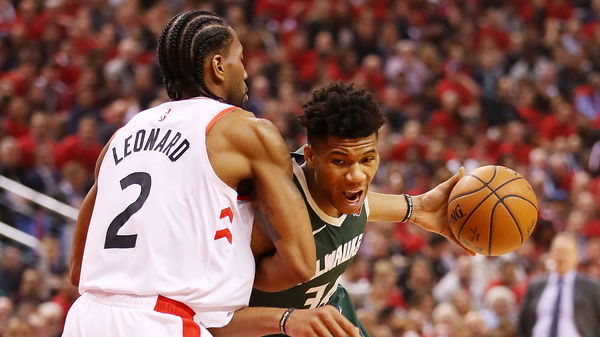 ---
---
Utah Jazz have struggled as a franchise in the post-season. They have won the conference title twice but failed to convert them to NBA championship as they lost on both occasions. Last season, Utah Jazz topped the Western Conference with a 52-20 record. However, they lost in the conference semifinals to Los Angeles Clippers. Donovan Mitchell feels the Jazz could have done better if he were fully fit against the Clippers' side with an injured Kawhi Leonard.
ADVERTISEMENT
Article continues below this ad
Denver Nuggets drafted Donovan Mitchell in the 2017 NBA draft and traded him to Utah Jazz. Donovan settled in well in Utah and made it to All-Rookie First Team in his rookie season. He also made it to two All-Star selections, in the past two seasons. However, he struggled in the playoffs last season and Utah crashed out of the playoffs after losing to Kawhi Leonard's Clippers.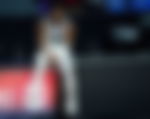 Donovan Mitchell feels the Jazz could have beaten Kawhi Leonard and his Clippers' side if it weren't for his injury
ADVERTISEMENT
Article continues below this ad
Utah Jazz star Donovan Mitchell dealt with an ankle injury during the playoffs last season. In a recent interview, Donovan has revealed that the injury affected him, but now he's 'ready to go'.
"The ankle feels good. I'll be ready to go. I think last year definitely was shaky," Donovan Mitchell told The Athletic.
ADVERTISEMENT
Article continues below this ad
"There were just so many different obstacles with the ankle and whatnot, but — like I said — no slight to Phoenix or Milwaukee or the Clippers, you know, (but) I feel like if we were healthy, you know, we, we get to the Finals. I feel like we (would) win, but you know it's all easy when you say ifs, and, or buts. It's easy to say that."
Kawhi Leonard himself got injured last season, the game 4 of the conference semis against the Jazz. Jazz small forward Joe Ingles fouled Kawhi in the game four, and it sprained his knee. Due to this injury, Kawhi was ruled out of the rest of the series. However, in his absence, the Clippers mounted a comeback and won the series in six games.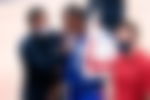 Utah definitely had a great run last season, and the efforts put in by the players are commendable. But eventual champions Milwaukee Bucks face some top sides to win their 2nd ever NBA championship. Giannis Antetokounmpo-led Bucks defeated Miami Heat, Brooklyn Nets and Atlanta Hawks on their way to the Finals. So, no one can discredit their efforts and performances throughout the season.
ADVERTISEMENT
Article continues below this ad