"Don't Take this for Granted!" Jalen Rose Agrees with Oscar Robertson's Unpopular Opinion About Russell Westbrook
Published 08/28/2021, 9:05 AM EDT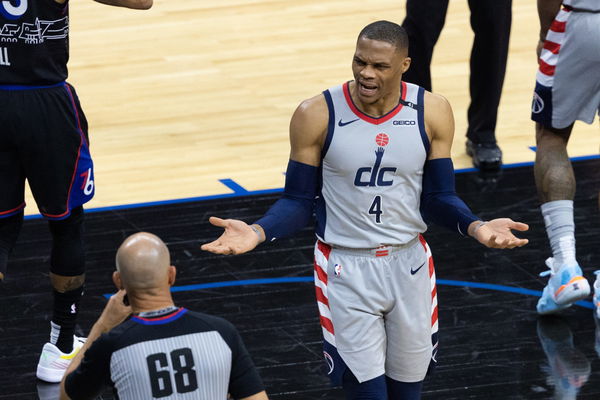 ---
---
Russell Westbrook is probably the most under-appreciated player in the NBA. In the 2016-17 season, he achieved a feat that several legends believed would never be seen. He averaged a triple-double throughout the season. He repeated what Oscar Robertson did in the 1961-62 season with the Cincinnati Royals (now the Sacramento Kings). Accordingly, the league awarded him the Regular Season MVP award that season.
ADVERTISEMENT
Article continues below this ad
However, presently the lack of team success puts his name behind several other players in his position who are arguably not better than him. At least that is what several analysts have previously stated as the reason why he doesn't deserve an MVP Award. Somehow, it seems like the league is taking his contributions and landmark achievements for granted now.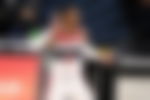 In 3 out of the 4 seasons since then, he has repeated the same landmark achievement. Despite not having a championship ring yet, he has done sufficiently in his career already to deserve a spot on the hall of fame.
ADVERTISEMENT
Article continues below this ad
This season, he repeated the same feat. Yet they did not award him the MVP award. Even the former record holder, Oscar Robertson did not agree with this decision of the league, and several analysts and former players also agree with Oscar. Among them is Jalen Rose.
WATCH THIS STORY: Atlanta Hawks vs Philadelphia 76ers Game 7 ECSF Highlights 2021
Jalen Rose agrees Russell Westbrook deserved MVP
ADVERTISEMENT
Article continues below this ad
On their talk show Jalen and Jacoby, Jalen Rose recently said that the league should not take Russell Westbrook for granted. David Jacoby asked Jalen what he thought about Oscar Robertson saying that Russell deserved MVP. Rose responded "You know I honor anything that Big O says like it's gospel. So I'm gonna bow down and pay homage to the legend."
He then went onto explain both sides of the argument in who deserves an MVP. He said that while individual success is key, the league has now shifted its focus in a way to a player's contribution leading to team success. Even though earlier when Russ won the MVP in 2017, he had only finished 6th in the conference.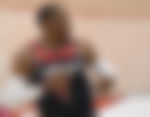 He concluded his stance by saying "I know a lot of people watch the game and feel like 'oh okay Russ is going to get a triple-double take it for granted'. Don't take this for granted!". Therefore, it clarifies that Rose agrees with Robertson. However, he is still critical of the fact that the league has shifted its focus from individual success to team success.
ADVERTISEMENT
Article continues below this ad