"Father's Day Came Early": Hawks Fans Ecstatic as Trae Young Owns Knicks on WWE SmackDown
Published 09/11/2021, 11:56 AM EDT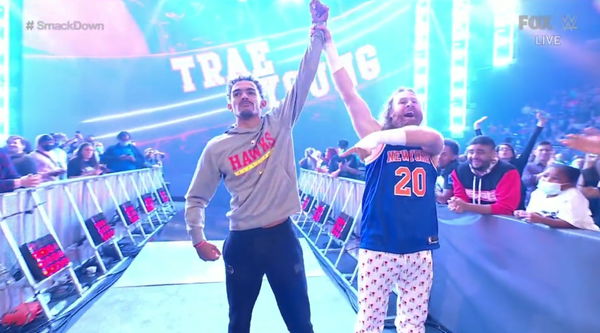 ---
---
Trae Young has arguably become the most hated man in New York ever since his performances in the playoffs led to the elimination of the New York Knicks. That series triggered a social media narrative of a villain Trae Young costing Knicks their chance at the title.
ADVERTISEMENT
Article continues below this ad
During the series, there were several instances of unethical behavior by New York fans. They did everything they could to distract Young from his focus on the game, including offensive chants and spitting at him. While Trae took the hate like a professional, he knew he would be back in that city. And now that he is back, he made it a point to make a bold statement.
Upon his surprising guest appearance on WWE Smackdown, Young made sure he posted a momentous picture of this occasion on Instagram. His followers and fans went wild in the comments section.
ADVERTISEMENT
Article continues below this ad
Fans go crazy in the comments of the Instagram post by Trae Young
While a lot of players and celebrities commented on this post, it was the battle between fans that was the most eye-catching. Most of the Atlanta fanbase defended Trae Young and hyped him up for making a bold statement like this. Some referred to the day as 'Father's Day,' implying a father went to spend time with his child.


Knicks fans did not hold back on their hate towards Trae Young. Some fans tried to bring back the chants used in the playoffs series last season. While some called him a lollipop.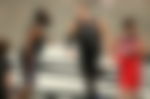 ADVERTISEMENT
Article continues below this ad
Some Knicks fans got so salty that they started making comments on the way he looks. They said things like "Bald Bum", and called him soft and a certified villain.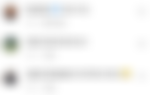 Turns out Young's guest appearance implied two things. First, that he has embraced the role of a villain in New York, considering that he came all the way to the exact venue where the hatred began. And second, that the New York fans are far from forgiving Trae Young for truly balling out in the playoff series last season.
ADVERTISEMENT
Article continues below this ad
Will they eventually get over it? Or is Trae Young going to be a villain throughout his career now?
READ MORR: "This is a Deadbolt Lock" Former NBA Champion Makes Confident Claims About the Los Angeles Lakers