Former Lakers Champion Ron Artest Gives Unpopular Opinion On Brooklyn Nets Big 3
Published 08/23/2021, 11:57 AM EDT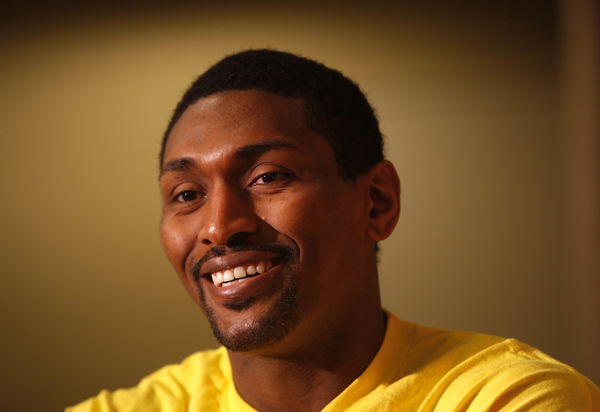 ---
---
The Super Team narrative in the league has been around ever since Bill Russell's Celtics dynasty run. Since then, several franchises like the 1992 Chicago Bulls, 2000 LA Lakers, and 2016 Golden State Warriors have had their own eras in the sport. However, in the present era, there are currently two teams in the league who can be termed as "super teams."
ADVERTISEMENT
Article continues below this ad
While many people debate whether a super team should be allowed, some former NBA stars believe it has always been an integral part of the league. Among them is the former Laker champion from 2010, Metta Sandiford-Artest aka Ron Artest. He feels that he himself was a member of a Super Team with the Lakers in 2010.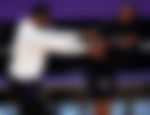 The Brooklyn Nets who traded for James Harden last season, are one of those two teams. The other team, Los Angeles Lakers, were extremely active this offseason and signed former MVP Russell Westbrook and Knicks legend Carmelo Anthony.
ADVERTISEMENT
Article continues below this ad
Now the Brooklyn Nets have a big 3 in Durant, Harden, and Irving, all three of whom are all-stars and scoring machines. While the Lakers have Anthony Davis, LeBron James, Russell Westbrook, and Carmelo Anthony, all four of whom are former all-stars.
Both the teams will look to redeem themselves after unfortunate exits in the playoffs last year.
Artest and his take on Super Teams: Lakers and NetsBroo
Ron Artest is a former Laker who helped them win the championship in 2010. He recently gave an interview with Brandon Robinson of Bally Sports.
Russell Westbrook's Lakers presence with LeBron James, Anthony Davis is surely not "too much scoring" @MettaWorld37 tells @BallySports.

The Lakers champ also believes Nets with James Harden, Kevin Durant was necessary bc you can't win in NBA without super team! pic.twitter.com/Tfn2MgbNXh

— 👑 Brandon "Scoop B" Robinson 📍 (@ScoopB) August 20, 2021
"I'm really happy they teamed up because if you don't team up in the NBA good luck trying to win a title, good luck. I don't care what nobody says super teams are necessary. You just see what happened with the Lakers,"
Scoop B asked Artest about what he thinks will be the role played by Harden and Durant. He replied, "Their roles are going to be the same. And I think those guys are just elite and they love basketball you know what I mean.
ADVERTISEMENT
Article continues below this ad
"And you can just see the passion, I remember when I was I guess their age I guess when I was 32 I was still loving the game, playing the game, trying to win another title, everybody trying to win a title you know that's it."
He believes that the notion of "too much scoring" coming from any of these teams is against the fundamentals of basketball. He tries to break down the notion associated with super teams having too much offense. Artest believes that a team like that would not really go far above the league average by saying scoring "200 points" and rather, it would be up to them to figure out how the 115 points league average is scored among them.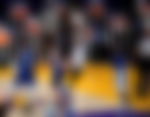 For Artest, the main thing for any team is to play together to stay in rhythm and momentum. The more talent that is stacked on a team displays the quality of basketball they can play together.
ADVERTISEMENT
Article continues below this ad
Therefore, what matters most is how well they synchronize their game with chemistry. Moreover, they should not let it get in their heads that they are favorites. Since that leads to ego and chemistry problems.