Former Lakers Star Explains Why the Lakers Will Succeed Despite Their Aging Roster
Published 10/10/2021, 3:47 PM EDT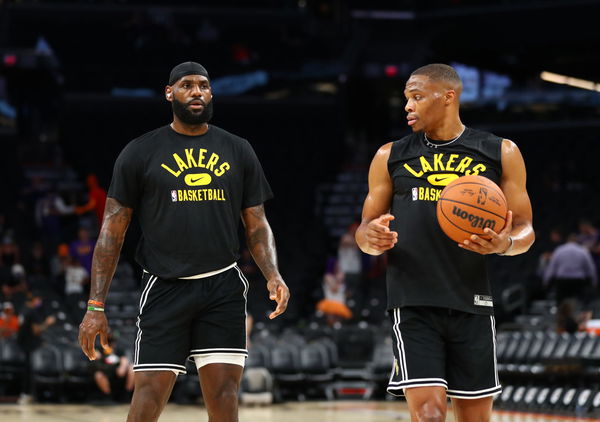 ---
---
The Los Angeles Lakers' 2020-21 season ended with a first-round exit against the Phoenix Suns. Over the offseason, the team has made major changes to their roster, which started with Russell Westbrook. However, changes do not always guarantee a successful campaign.
ADVERTISEMENT
Article continues below this ad
However, in a recent video, retired NBA star and former Lakers forward Metta World Peace revealed why he thinks they will win the title.
ADVERTISEMENT
Article continues below this ad
Over the past few weeks, the Lakers have gained attention for signing veterans on their roster. Clearly a strategy in mind, the Lakers will look to win their 18th title. Let's look at what Metta had to say about the Lakers and their upcoming season.
Why does Metta World Peace think the Lakers will win the upcoming season?
Like most fans and experts, the 2010 NBA champion highlighted the Lakers roster's age factor. However, while many think of it as a disadvantage, Metta believes it is what will win them the title. He believes that as everyone on that roster will play on the court with years of experience, it will benefit the team.
"I was also talking to a couple of people about the Lakers team," Metta said. "The Lakers are the oldest team in the league, but they're not super old. They're not like 40." As per the 41-year-old, the team is right at the edge of being old, which ultimately lands them in a unique situation.
When Metta won the title just over a decade ago, the team was in the late twenties. Michael Jordan, who won two three-peats with the Chicago Bulls won his 1998 title in his 30s. Metta even talked about how the current Lakers team is a team of future Hall of Famers.
"So they have their intelligence, they still have their physical capabilities. This is one of the reasons why I think that the Lakers is gonna have the opportunity to win the Finals".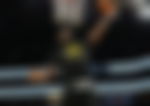 How have the Lakers performed in the pre-season?
While fans are disappointed with the Lakers' pre-season losses, the games do not reflect upon the regular season. However, Anthony Davis, LeBron James, and Russell Westbrook will need to work well together as the team is built around the big three.
They also have veterans like Carmelo Anthony, Trevor Ariza, and Dwight Howard on their team who will play a big role in the Lakers' success.
ADVERTISEMENT
Article continues below this ad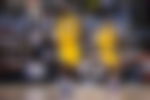 Having said that, the Lakers will be facing the Suns next, hoping to secure a win before the season starts.
Watch This Story
They will play two more preseason games before their regular-season opener against the Golden State Warriors on October 19 EST (October 20 IST).
ADVERTISEMENT
Article continues below this ad
WATCH THIS STORY: 5 Jordans That Nike Just Could Not Sell and Eventually Became History