Former NBA Champion Explains Importance of Home Court Advantage to Los Angeles Lakers in 2022 NBA Playoffs
Published 09/16/2021, 5:30 PM EDT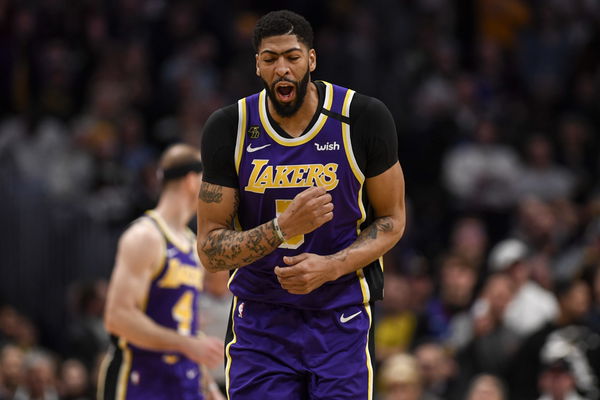 ---
---
The Los Angeles Lakers have raised a lot of eyebrows with their decision to go with a veteran roster. While they claimed that the franchise plans to go younger, their ironic decision-making process has led to several questions being raised about the longevity of the roster.
ADVERTISEMENT
Article continues below this ad
Amidst this growing speculation, former NBA champion-turned-analyst Richard Jefferson explained why longevity is important for this team. Further, he elaborated on how a top-four finish in the regular season will be important for the Lakers in the post-season games. Here's what he said.
ADVERTISEMENT
Article continues below this ad
Jefferson on how the Los Angeles Lakers need to avoid last years' debacle
Hosting the latest episode of ESPN's 'The Jump,' Jefferson, in conversation with Matt Barnes and Marc J. Spears, explained something vital for the Lakers next season.
He said, "When you have such a veteran group, but you don't want to be battling, we saw that. You're playing against the number 2 seed last year. You're having to fight the whole way, you want to be in that top four, you want to get that first-round under your belt, you want to have a home-court advantage. You want to be able to ease into the postseason, which they were not able to do last season.
"It puts a lot more tax on you, but if they get in there healthy, and let's say they have the first round at home, maybe even the second round. But number 1 seed, that takes a lot out of you."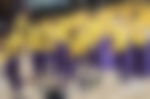 Jefferson is not wrong when he says that ensuring that they finish the first seed will take a lot out of them. Considering that this is a veteran roster, it is natural to assume that the squad rotation will increase. This would be to ensure the relatively older players remain healthy and play at their maximum potential.
ADVERTISEMENT
Article continues below this ad
However, the problem with not having a fixed starting line-up and increased squad rotation is the problem of consistency.
Watch This Story
What does this mean for the Lakers?
ADVERTISEMENT
Article continues below this ad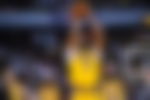 So as Jefferson has previously claimed, Anthony Davis would be the key to a successful season for the Lakers. If he remains healthy, the squad rotation around him should not be a problem. But AD will need to play like the best player on this roster for them to have any chance at a top-four finish.