Former NBA Champion Explains What Lakers' Anthony Davis Needs to Do to Be a Top-5 Player
Published 09/15/2021, 10:49 AM EDT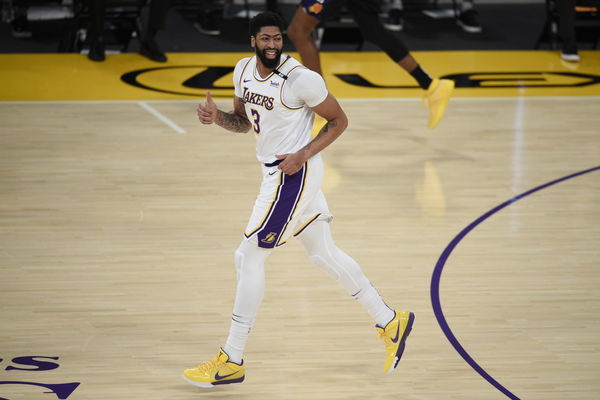 ---
---
Anthony Davis has been at the Los Angeles Lakers for the past two seasons. In his very first season with them, he won a championship with LeBron James as the Finals MVP. However, despite being extremely inexperienced when compared to LeBron, he was still in the conversation to grab that award. The Lakers recruited him for his exceptional talent, which makes him an inside and outside threat against any team.
ADVERTISEMENT
Article continues below this ad
With the super team narrative gaining friction, the series that the entire NBA Community is looking forward to is a Finals matchup between the Lakers and Nets. Since these two teams currently represent the 'super teams' of each conference.
Subsequently, former NBA stars and experts now believe Davis is the key for the current Lakers roster to beat the Big Three of Brooklyn: Harden, Irving, and Durant.
ADVERTISEMENT
Article continues below this ad
Jefferson on how Anthony Davis can help the Lakers beat the Nets
Richard Jefferson appeared on "No Chill With Gilbert Arenas." While in conversation about Nets and Lakers hypothetically meeting in the Finals, he said, "The only way for the Lakers, if everybody is healthy, to win that series is if Anthony Davis is the best player on the Lakers."
This bold claim was not unsubstantiated. Jefferson said that the Nets do not have an answer for a consistently healthy Anthony Davis. He then took an example of the 2020 Finals. Since Davis was healthy in that series, he was in the conversation for being the Finals MVP. So, the positive competition between the two stars fueled the team to a successful NBA Finals run.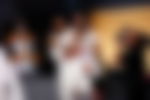 Further, Jefferson added, "They took control of the series when Anthony Davis was playing like the best player on the floor like a top-five player like everyone says. But no one calls him a top-five player, they call him a top-five talent.
ADVERTISEMENT
Article continues below this ad
"Top five talent is one of the most disrespectful things. The reason why I call you a top-five talent and not a top-five player is because top-five players do it every single night. And they impact the game not just with their numbers at the end of the game. They impact their game and you're like, 'dude, that dude was a monster.'" 
What does this mean for the Lakers?
ADVERTISEMENT
Article continues below this ad
Anthony Davis spent a lot of time on the bench last season due to injury. Therefore, Jefferson believes a strong and consistent return from him will help the Lakers in beating the Nets. His consistent performance will be vital if the Lakers are to contend for the championship in the coming season.