Former NBA Star Explains How Michael Jordan and Kobe Bryant Set a Personality Expectation for LeBron James to Follow
Published 09/10/2021, 12:56 AM EDT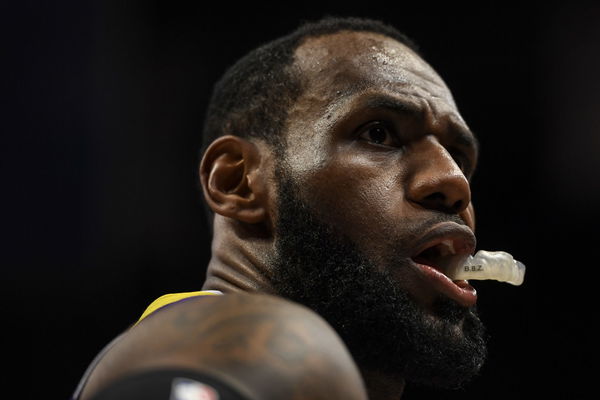 ---
---
LeBron James entered the league with the burden of the Cavaliers on his shoulders. Even as an 18-year-old, straight out of high school, they gave him veteran-level responsibilities from the beginning. Zydrunas Ilgauskas was the only all-star on LeBron's team in his first stint at Cleveland.
ADVERTISEMENT
Article continues below this ad
However, he arguably single-handedly carried the team to the NBA Finals in 2007. So LeBron associates his youth days to the veteran responsibilities he has now. They have not gradually phased him into his role as a veteran for him to know the difference in the roles. And even his teammates and former NBA stars agree to this- that while LeBron James is now a veteran like Michael Jordan and Kobe Bryant once were. Yet, he still acts like a child on the court.
Former NBA star makes bold claims about LeBron James
ADVERTISEMENT
Article continues below this ad
On the Podcast "No chill with Gilbert Arenas," they asked Kuzma to reveal one thing about LeBron that no one knows. When Kuzma called him a little kid on the court, Gilbert Arenas agreed. He went onto justify why he agreed with Kuzma.
He said, "I think it's because of who he…who he was coming into the NBA as. He had to give this, this persona right of the Michael Jordan and the Kobes. Not realizing that whatever age you come into the NBA in usually that's the age of your personality for a while. Like unless you know you know you meet a wife and she upgrades your mentality. Um, or you know, you have veterans that are teaching you. So when Kobe comes to Lakers it's all veterans, right? You know, so he has to be serious right? He has to be serious like there's no there's no other 18-year-olds here, you know?"
"He just like I said, you know what the personality you see right now the Taco Tuesdays and all? That's his person…that's his real personality. The stuff that you see on tv that's who he had to create." 
ADVERTISEMENT
Article continues below this ad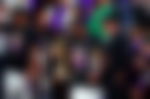 LeBron's goofy personality on the court comes majorly because of his confidence in the game as well. Additionally, since LeBron plays in the social media era, his personal life aspects are much more easily communicable to the spectators. Therefore, he also has a vibrant off-the-court personality to maintain. These circumstances make LeBron's personality truly unique.
ADVERTISEMENT
Article continues below this ad