Former Teammate Lamar Odom Speaks About His Special Relationship with Lakers Legend Kobe Bryant
Published 08/27/2021, 6:30 PM EDT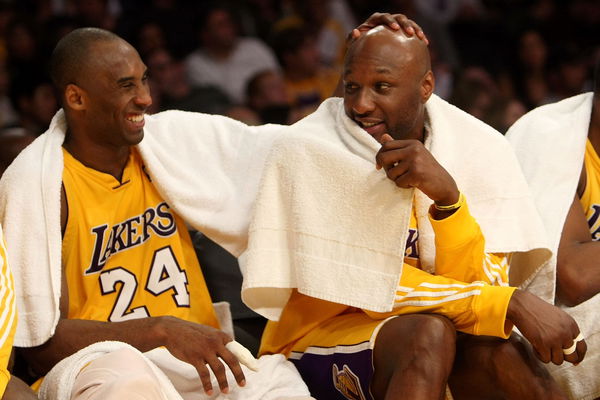 ---
---
Kobe Bryant's legacy in the league, on and off the court, is too big to simply ignore. His legacy is not just in terms of numbers. He had an everlasting impact on almost everyone who ever got to know him. Kobe Bryant gave meaning to loyalty to the city of LA. Despite not being from LA, he gave his heart and soul to that place.
ADVERTISEMENT
Article continues below this ad
Lamar Odom was Kobe's teammate from 2004 to 2011. Along with Kobe Bryant and Pau Gasol, Lamar Odom was one of the key players in the 2009 and 2010 NBA Championship victories for the Lakers. Recently, he revealed this about his history with Kobe Bryant.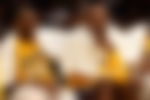 Lamar Odom on his Locker Room Relationship with Kobe Bryant
ADVERTISEMENT
Article continues below this ad
Lamar Odom appeared on 'This is 50' with Bagfuel's E.S.S.O and Hynaken. Hynaken asked Lamar "What was it like being in the locker room with Kobe?". Kobe had a reputation of being mean and straightforward in the locker room. His strive for greatness sometimes resulted in him having a few crazy conversations in the locker room. However, Lamar did not share that sort of relationship with Kobe. Kobe treated Lamar differently.
He said, "I think it was because of um you know I knew him before we got out to the league". He then went onto tell them how he met Kobe at his agents' house and he had a one-on-one match with Kobe. "So I already knew what type of time he was on," he said. Lamar was in his senior year of college and Kobe was a year into the league when this happened.
Kobe and Lamar allegedly shared a different and much more respectful relationship than Kobe did with Kwame Brown or Smush Parker. "He ain't never questioned my heart or my like me wanting to win" Arguably, maybe this mutual respect between these two players was a crucial factor in developing a championship-winning roster in 2009 and 2010.