Former Teammate Reveals The One Record LeBron James Is Desperate to Maintain Each Season
Published 09/14/2021, 1:44 PM EDT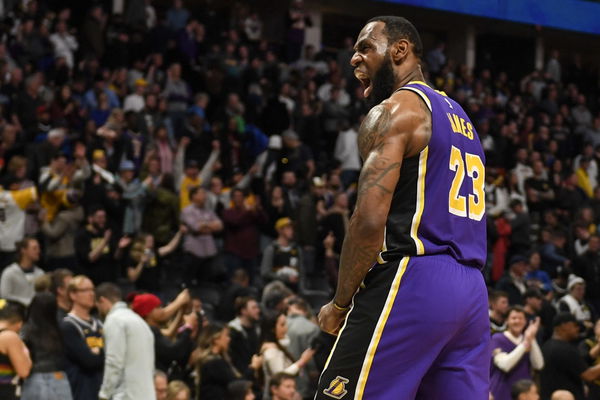 ---
---
LeBron James is one of, if not the best passer in the league's history. What truly makes him the best is that other than ensuring that he is consistent with his own performance, he also ensures that his teammates get good looks at the basket so they don't feel left out. Truly an ideal leader for any roster in the world. LeBron also has a history of being upfront about his opinions.
ADVERTISEMENT
Article continues below this ad
Be it his fans, teammates, or the media. And if he expects people to listen, then he is in a way obligated to ensure that he himself upholds the standards and expectations that he expects from his teammates. With the creation of this experienced and star-studded roster for the Lakers, it guaranteed LeBron only one thing- lesser time on the ball.
ADVERTISEMENT
Article continues below this ad
Yet, experts and former NBA stars believe he will still ensure that he maintains these personal goals, no matter how much his role changes in the roster. Here's what former NBA stars Gilbert Arenas and Richard Jefferson think are LeBron's personal goals for next season.
Former NBA stars discuss the personal goals of LeBron James
Every Sunday Night, Gilbert Arenas hosts his show "No Chill with Gilbert Arenas" where he invites several stars and experts from around the NBA. This week he invited Richard Jefferson. They sat down to discuss several themes around the league. When the topic came to the future of the Lakers, Jefferson and Arenas made some interesting observations. They said they already knew what LeBron's personal goals would be.
Jefferson said, "Bron don't care about nothing other than his 25 and winning," and Arenas agreed with him. While this is a bold claim, it has some substance to it. The last time LeBron James averaged less than 25 points a game in the regular season was in his rookie year.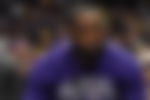 Jefferson added, "He walks to the 25, okay let me rephrase it; 10, then 25. He wants to keep that 10-point streak alive. Like you saw him hit that three when his ankle was that. People don't understand how big of a shot that was when that ankle was messed up. And he was like not right, like that dude missed the next two months and probably wasn't right for the next four months. He had to hit that three to keep that ten-point a game streak alive." 
Jefferson was referring to a regular-season game against Atlanta Hawks. In the early second quarter of this game, LeBron James injured his ankle. Yet he did not leave the court. Moreover, he made sure he hit a three that put his total to above 10 points. They then forced him to leave the court, but it shows the length and extent to which LeBron James will go, in order to keep his streak alive.
ADVERTISEMENT
Article continues below this ad
LeBron's goals for the team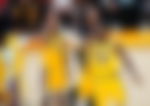 However, when Jefferson spoke about LeBron's goals for the team, he said, "His goal is always to like mentally figure out how I (LeBron) can make sure you're (his teammates) at your best and you're at your best. Because he's like I'm gonna be at my best when my best is needed. But I'm gonna need you guys there."
ADVERTISEMENT
Article continues below this ad
So in conclusion, experts agree that LeBron James will accustom himself to the needs of the team. Simultaneously, he will also ensure that he maintains the standards he has set for himself in the league. LeBron knows team goals come above personal goals, and he trusts his team to perform when it matters the most.