Golden State Warriors Rookie Moses Moody Reveals A Hilarious Story from the NBA Draft Night
Published 09/16/2021, 9:36 AM EDT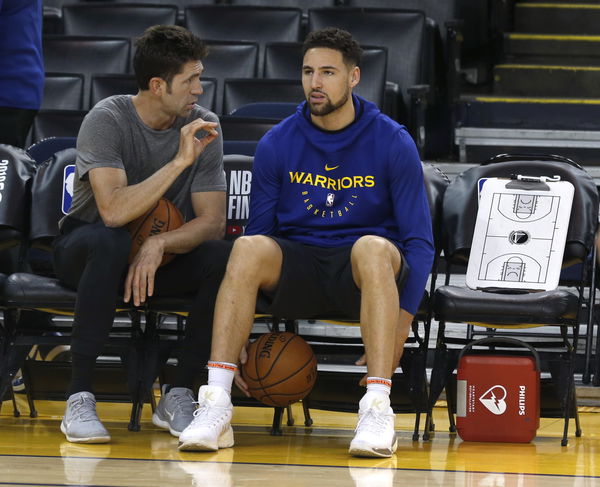 ---
---
The Golden State Warriors drafted Moses Moody in the first round of this year's NBA draft. He was the 14th pick overall and the Warriors' second first-round pick of this year. Moody is a talented shooting guard and will most likely play second fiddle to a healthy Klay Thompson after Christmas. Recently appearing on The Morning Roast, which is a Warriors supporting radio podcast, he revealed a hilarious story of what happened between him and General Manager Bob Myers on draft night.
ADVERTISEMENT
Article continues below this ad
ADVERTISEMENT
Article continues below this ad
Moses Moody on his first interaction with Bob Myers after the NBA Draft
The hosts of the podcast asked him who was the first person to speak to him. Moody only saw Draymond's text first, who had texted him all the way from Tokyo (during the Olympics). It is not surprising, considering that reports said Draymond had a huge role in drafting both Kuminga and Moody for the Warriors.  Only three weeks later at the summer league, Moses realized what the mistake he had made.
Myers had already come to terms with the fact that NBA players are too busy these days. The hosts Bonta Hill and Joe Shasky joked with him that if he were an Instagram model, he would've received a response earlier. Myers could do nothing but laugh at the awkward situation they put him in. It's funny that NBA players are busier than NBA Executives.
ADVERTISEMENT
Article continues below this ad
Will Moses be able to replace Klay as a Golden State Warriors starter?
In the absence of Klay last season, Warriors often resorted to a starting line-up with 3 forwards. Since they no longer have Kent Bazemore as an alternate guard, the first half of the season is an excellent opportunity for Moses. He will get a lot more minutes on the court to show his abilities and impress Steve Kerr.
Watch This Story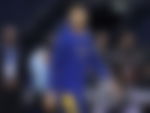 Will this opportunity yield him a starter position in the long run? Maybe. But he would need to do something extraordinary to replace Klay in the short run once he is back. And ignoring the General Manager will not get him there.
ADVERTISEMENT
Article continues below this ad
lay's return has been much anticipated by the entire NBA community. Will his return combined with the depth of Moody at guard help the Warriors boost their playoff chances? Let's wait to find out.