Hakeem Olajuwon Once Ended the Goat Debate With a Heartburn for LeBron James: "Michael Jordan Is a Far Superior Player"
Published 01/27/2022, 10:30 AM EST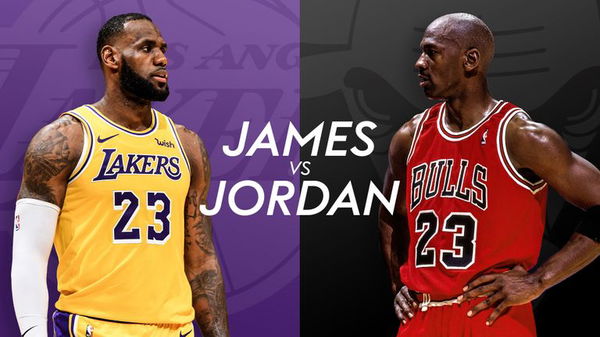 Hakeem Olajuwon was one of the most dominant players of his generation. He was a part of the elite 1984 NBA draft that took the NBA by storm in the coming years. Olajuwon spent 18 years in the NBA and played for two teams. With so much experience, his knowledge of the game is superior to many. He recently gave an interesting take on the Michael Jordan vs. LeBron James debate.
One of the biggest debates and arguments in the NBA is the Jordan vs LeBron debate. Jordan won six NBA championships in his career with Chicago Bulls and became the best of his generation. Hakeem Olajuwon was drafted ahead of him in the 1984 draft, but Jordan's achievements eclipsed him in the next decade.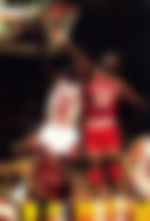 ADVERTISEMENT
Article continues below this ad
In fact, the two championships Olajuwon won in his career came during Jordan's 2-year retirement from the NBA. The former Rockets star has made himself clear that he is team Jordan when it comes to the Jordan vs LeBron debate in the NBA.
WATCH THIS STORY: NASCAR Drivers With the Most Cup Series Titles
Hakeem Olajuwon feels Michael Jordan is a superior player than LeBron James
The 2-time NBA champion gave an interview to CNBC'S Worldwide Exchange in 2015. During the interview, he was asked if LeBron James is up there with the greatest players of all time. To this Olajuwon said that he is among the greatest but Jordan is a far superior player.
"When people start comparing him with Jordan, then that's not a fair comparison. Jordan was a far more superior player in a very tough league, and he was very creative," Hakeem Olajuwon told CNBC.
ADVERTISEMENT
Article continues below this ad
"That's not taking away anything from LeBron because he is a great player, but it is not a fair comparison because Jordan is a far superior player."
Olajuwon said that James is surely among the NBA greats, but he made himself very clear when it comes to Jordan vs LeBron. King James won his fourth NBA championship with the Lakers in 2020 and presented his case for the GOAT debate.
ADVERTISEMENT
Article continues below this ad
James is 37 but is still performing at an exceptional level for the Lakers. However, the Lakers are struggling this season despite a monstrous roster at their helm. But James still has time to win his fifth or, who knows, maybe a sixth NBA championship as well.