'He Was Buried': Former NBA Champion Claims This Forgotten Star Is on the Same Level As Stephen Curry
Published 10/04/2021, 9:40 AM EDT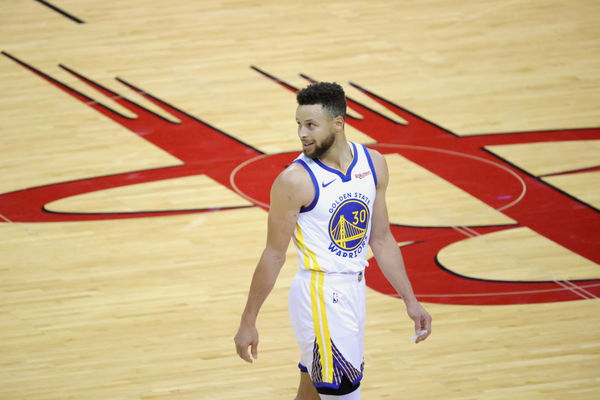 ---
---
When it comes to the NBA, some players clearly standout. Be it LeBron James for the Lakers, Stephen Curry for the Warriors or Kevin Durant for the Nets, teams and their superstars are synonymous. While LeBron struggled with injuries, Steph made a smashing comeback to the league.
ADVERTISEMENT
Article continues below this ad
Playing for a new-look Warriors team, Curry was absolutely phenomenal as he topped the scoring charts and was a constant in the MVP conversations as well. Given how the team struggled without him, it was a miracle that the Dubs made it to the play-in tournament in the first place.
ADVERTISEMENT
Article continues below this ad
Pistons' legend puts John Wall at the same pedestal as Stephen Curry
When it comes to point guards in the NBA, Steph Curry might be the best out there. Be it his ability to shoot the ball or his ability to involve his teammates, Curry does it all on the court and rightfully is known as a top PG.
But Pistons' legend and 4-time NBA champion recently had a claim for another guard being at a similar pedestal as Steph. In a recent interview when Salley was asked whether he thinks John Wall is at a similar space as Curry, Salley had an interesting answer.
ADVERTISEMENT
Article continues below this ad
"Yeah….. John Wall is unbelievable. But the problem is, he was buried in Washington so we didn't get to see him. So when you got really good guys in really bad teams.. you don't get to see their greatness because they're not winning."
Salley even went on to claim that the likes of Wall put more effort to succeed than Steph because of the lack of a good supporting cast.. "They work even harder because they're trying to win each game as opposed to Steph Curry… When you're on a bad team. You don't get a five-minute break, you don't have a guy like Klay Thompson on this side or Livingston to step in on this side."
Watch This Story
ADVERTISEMENT
Article continues below this ad
While Wall was an incredible guard three seasons ago, injuries have truly been an Achilles heel for the 30-year-old. Even when he was fit last season, he looked rusty and was inconsistent as well for the Rockets.
With a massive wage bill and the prospects of a trade looking slim, Wall might have to settle for a buyout if he wants playtime. He can still be a great contributor to a top team though. But comparing him to Stephen Curry who is in fiery form might be an exaggeration.