Here's How Knicks Can Still Trade for Damian Lillard
Published 08/21/2021, 1:03 PM EDT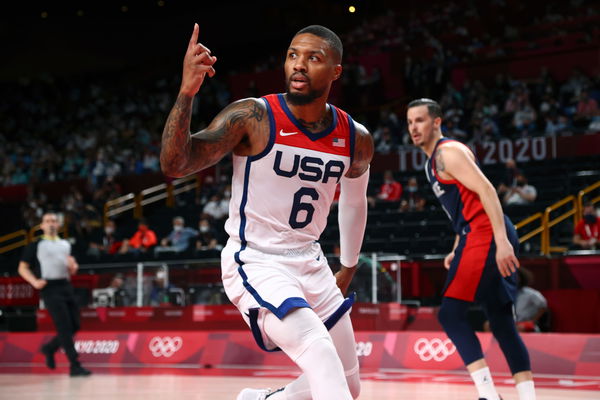 ---
---
Whenever a franchise cornerstone is potentially on the move, the number of rumors that come along with that are many. This season, those potential trade rumors revolve around Portland's Damian Lillard. He has been with the Trail Blazers ever since he got drafted, but some credible sources have revealed that the sharpshooting facilitator might be on the move this season.
ADVERTISEMENT
Article continues below this ad
Currently, Damian prides in the loyalty he has shown to the franchise being true to his character. But, if he really is on the move this season, he will no longer have that signature characteristic associated to him.
Albeit, Damian has possibly shut down all the claims since the beginning of the Olympics. He told NBC, "I woke up to those reports, a lot of people reaching out to me, but it's not true."
ADVERTISEMENT
Article continues below this ad
Further, he said, "A lot of things are being said and it hasn't come from me."
Despite that, many experts believe Lillard could be on the move this season. This is because Portland have failed to build a championship-contending roster around him.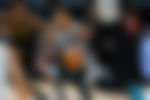 Stephen A. Smith recently claimed that he is certain that if Lillard leaves the Trail Blazers, he knows what his destination would be – he claims it would be the New York Knicks.
Potential trade for Damian Lillard
So, if Stephen A. Smith is right, what would a trade for Lillard look like for the Knicks.
New York Knicks Receive: G Damian Lillard
Portland Trail Blazers Receive: G Immanuel Quickley, F Obi Toppin, C Mitchell Robinson, 2022 First Round Pick, 2023 First Round Pick (via DAL), 2024 First Round Pick, 2025 First Round Pick Swap
ADVERTISEMENT
Article continues below this ad
Indeed, the Knicks look to add a strong point guard to the strong core of Julius Randle and RJ Barrett. However, Portland will look to receive a lot of long-term assets as young players and draft picks. The price for an all-star point guard in the prime of his career will be extremely high for the Knicks. But it's a price they need to pay in order to actually have a chance at winning the championship.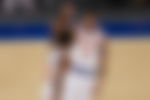 Both Immanuel Quickley and Obi Toppin showed considerable promise as the last season progressed, so this trade would benefit Portland. They developed during the season and could have long careers in the league in the future.
ADVERTISEMENT
Article continues below this ad
However, this would force Portland into a rebuilding mode, and nothing aids that process more than accumulating draft capital. Would this be a good trade for both the franchises? As the offseason progresses, and if Damian Lillard does indeed decide to leave, only then can we find out.