'Historically We Have Not Seen That Work': Draymond Green Skeptical About Golden State Warriors Plan for 2021–22 NBA Season
Published 10/01/2021, 11:44 AM EDT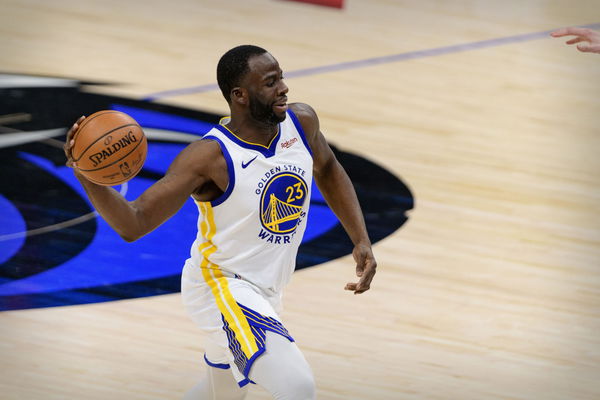 ---
---
Draymond Green is a legend in the history of the Golden State Warriors. He has won three championships with the franchise and was an All-Star in 3 seasons. Even when the franchise was not at the peak of their success, Draymond stuck with the process of the Warriors. However, he has admitted that he is not confident about the plans of the franchise in the coming season.
ADVERTISEMENT
Article continues below this ad
The Warriors had two lottery picks in the NBA Draft this year. And still, have All-Star caliber players on the franchise that can make them championship contenders. Unfortunately, this combination doesn't inspire a lot of confidence in Green.
ADVERTISEMENT
Article continues below this ad
Draymond Green unsure about the Warriors' Long-Term Plan
During his press conference appearance on Media Day, Draymond explained why he is skeptical of the long-term. He said, "Historically we have not seen that work".
The Golden State Warriors drafted James Wiseman as the second pick in last year's draft. They have a former number 1 pick in Andrew Wiggins on the roster. They have plenty of young talent like Jordan Poole and Joan Toscano Anderson, who could develop into superstars in the league someday. Moreover, they also drafted Jonathan Kuminga and Moses Moody in this year's draft as lottery picks.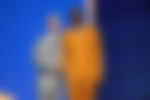 At the same time, they have their big three in Stephen Curry, Klay Thompson, and Draymond Green. If they all remain healthy, the franchise can easily harbor championship ambitions in the long run.
This means they have a depth of exceptional young talent and a core of veterans who can guide them to become future superstars. However, does this combination really work in the long run for a franchise? As Draymond rightly claimed, history does not support this strategy.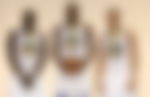 Whenever a franchise has brought in a lot of young talent, they begin a rebuilding process that involves trading the veterans for a new young roster. On the other hand, when a franchise makes a championship run, they trade their young talent for strong veterans who can make that dream a reality.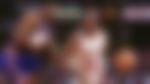 ADVERTISEMENT
Article continues below this ad
What does this mean for the Golden State Warriors?
Keeping the circumstances mentioned above in mind, what is the best plan of action for the Warriors? If they continue down the same road with this roster, we might see a few disgruntled players who wish to have more time on the court. Like Kelly Oubre Jr. did last season.
Watch This Story
ADVERTISEMENT
Article continues below this ad
So what should the Warriors do? They can combine this array of young talent to trade for another All-Star level player. Or begin by trading off veterans like Draymond himself to begin a properly committed rebuilding process? The options are many for the Warriors. But what we can say for certain is that they are sitting on a golden egg which could make or break their future.
Watch This Story: Michael Jordan and Charlotte Hornets, LeBron James and Liverpool FC, & Other NBA Players Who Own a Stake in Sports Franchises