How a Former NHL Star Inspired Michael Jordan to Make His NBA Comeback With Washington Wizards
Published 08/30/2021, 8:09 AM EDT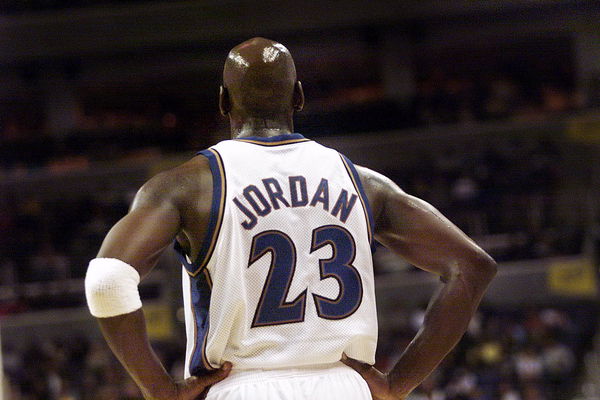 ---
---
Michael Jordan has always been a role model for many people and he has inspired many people to become who they are. However, who is it that inspires arguably the best player to have ever played the game? We have famously known him for the six rings and several other accolades he won with the Chicago Bulls in the 1990s.
ADVERTISEMENT
Article continues below this ad
Sadly, an infamous truth about him also remains that he retired from the sport he loves, twice, before actually keeping the ball down. Despite having so much success with the Chicago Bulls, he still took a break from the sport twice.
But despite having made that decision twice, what made him come back to the game he loves the most? What inspired him to pick up the ball from where he left off? The answer is the former NHL star, Mario Lemieux.
ADVERTISEMENT
Article continues below this ad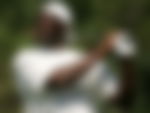 The two of them talked at length between and after their golf sessions about making a return. Mario claimed and Jordan agreed that he was the one who inspired him to come back and play for the Washington Wizards.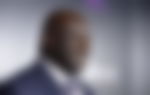 Michael Jordan confirms that Mario Lemieux inspired his return
In 2001, Mario Lemieux claimed he discussed his return at length with Michael Jordan. And he was confident that Michael would come back. He told ESPN, "I wouldn't have come back unless I thought I could play at a high level, to be the best player in the world again,". "I wouldn't have come back to embarrass myself. That's the last thing I would do … it's the last thing he would do," he claimed.
Jordan acknowledged that Lemieux's big comeback to the Pittsburgh Penguins was a major factor in his decision to return. Also, note the fact that both these retirements were after 3 and a half years of absences from their sports.
ADVERTISEMENT
Article continues below this ad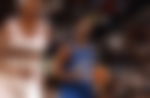 Jordan and Lemieux were friends years ago during charity golf trips and Lemieux was one of the first people Jordan confided in when he was pondering a comeback. When Jordan returned at 35, he was older than Lemieux.
However, Jordan finished his career with a run full of knowledge, experience, and can't-be-duplicated tricks. Even if his body couldn't perform the way it used to, Lemieux inspired him to return. Indeed, only greatness can inspire greatness.
ADVERTISEMENT
Article continues below this ad