How Dennis Schroder Left Anthony Davis Frustrated During Los Angeles Lakers' 2020-21 Season
Published 09/01/2021, 12:08 PM EDT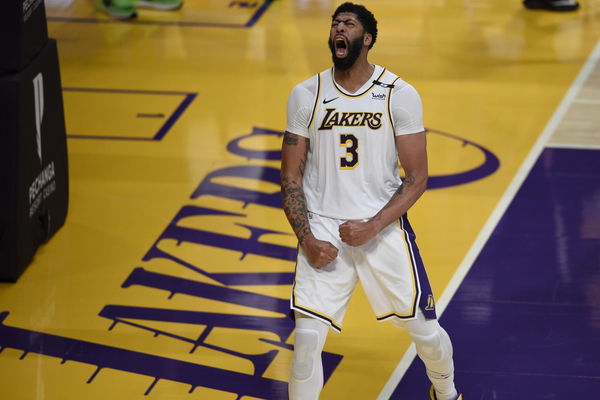 ---
---
The Los Angeles Lakers have become a major talked-about franchise this offseason. It's not because of their team success, but rather the movements of players by the front office to build a contending roster. On one hand, the front office claims that they wish to go younger. And on the other, they make moves that seem absurd to an average spectator.
ADVERTISEMENT
Article continues below this ad
They did not re-sign some of their prime young talents from last season over potential rifts between players. Since the beginning of the free agency, the Lakers have made some trades to bring on veteran experience into the roster. And, in that process, they have let go of several young talents like Kyle Kuzma, Alex Caruso, and Dennis Schroder.
Recently, reports have emerged about a potential rift between Anthony Davis and Dennis Schroder while he was still at the Lakers.
ADVERTISEMENT
Article continues below this ad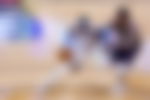 Why was Schroder not re-signed by the Lakers?
The case is extremely bizarre with Schroder. As per Marc Stein of the NY Times, Schroder rejected an $84 million four-year extension with the Lakers. Subsequently, the team chose to not offer him another contract.
After they confirmed the Rajon Rondo signing in free agency, reports emerged stating that Anthony Davis was not happy with Dennis Schröder. As per Eric Pincus of Bleacher Report, Davis was irritated that he wasn't getting the same looks in the post with Dennis Schroder running the point as he had with Rondo a year before.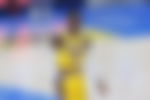 Anthony Davis is one of the max contract players on the Lakers' roster, whereas the team had clarified that Schroder was not that valuable to them. Therefore, it is a natural conclusion to say that this could have been the reason the Lakers did not re-sign Schroder.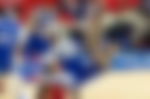 ADVERTISEMENT
Article continues below this ad
Other young stars not re-signed by the Los Angeles Lakers
Caruso was willing to re-sign for less than the three-year, $30 million deal given by the Bulls. This was less total money over the course of the contract, but a little higher annual rate over fewer years. However, the Lakers turned him down.
They were willing to spend up to $7 million per year on the star. Because the club had already exceeded the luxury tax threshold, that would have been a significant financial burden for the organization. With an additional $3 million for Caruso this season, the Lakers' luxury tax obligations would have totaled at least $30 million. Therefore, they did not re-sign Alex Caruso.
ADVERTISEMENT
Article continues below this ad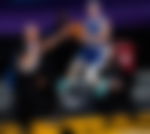 It is extremely absurd to think that the Lakers would pass on such incredible young talent without valid reasons. It seems like it was Frank Vogel and the front office's priority to keep Anthony Davis happy for the long-term success of the franchise.