How Did Thomas Bryant Get hurt, Details of his Injury & What Does it Mean For Washington Wizards?
Published 01/10/2021, 3:10 PM EST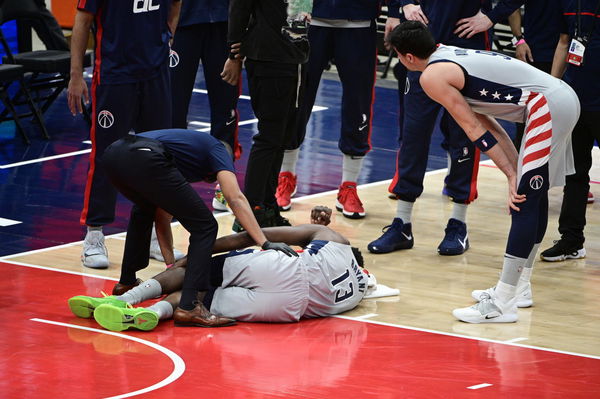 The Washington Wizards faced off against the Miami Heat in their 10th game of the 2021-21 NBA campaign. And in this contest, their center Thomas Bryant suffered a tear to the Left Anterior Cruciate Ligament in his left knee. But how did he sustain this devastating injury?
ADVERTISEMENT
Article continues below this ad
Washington Wizards C Thomas Bryant has suffered a torn ACL to his left knee, source tells ESPN.

— Adrian Wojnarowski (@wojespn) January 10, 2021
ADVERTISEMENT
Article continues below this ad
Barely 2 minutes into this game, he suffered the nasty blow. Wizards' Rui Hachimura drove to the paint for a layup to open their account. But he missed the shot; therefore, Bam Adebayo and Bryant contested the rebound. It was amid this tussle when he landed awkwardly on his trailing left knee.
He immediately went down in agony while the play continued before the referee blew his whistle. Though he was withering in pain, he was able to walk off the court on his own feet with the aid of a trainer.
As was expected, he went for further scans on his left knee. And unfortunately, he has been dealt a tremendous blow, as reported by Adrian Wojnarowski.
The center was averaging a career-high 14.3 points, 6.1 rebounds on 65% shooting. He was one of their shining light in an otherwise bleak campaign thus far.
So, when can he possibly return to the court?
Definitely not this season. The minimum time frame for an ACL injury is 9 months, including the rehabilitation period. That rules him out until the end of September, at least.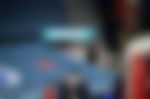 To repair the tear, he will need to go under the knife first. And for the first 14 days, he will have to walk with the aid of crutches.
But this shouldn't worry him so much in the long run. As he can come back healthy and as fit as ever through a well-managed recovery program.
ADVERTISEMENT
Article continues below this ad
How can the Washington Wizards cope with Thomas Bryant's loss?
This season simply can't get any worse for the Washington Wizards. As if having a league-worst 2-8 losing record wasn't enough. And now this exacerbates their miseries even further.
Robin Lopez will be instated as the starting center while this is good news for Moe Wagner who will make his way back into the rotation at 5.
ADVERTISEMENT
Article continues below this ad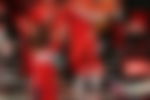 But they need Russell Westbrook to be a leader now more than ever. They need to rally around him and Bradley Beal if they want to salvage their season.