How LeBron James Can Surpass Kareem Abdul Jabbar in This Historic NBA Record
Published 09/22/2021, 12:16 PM EDT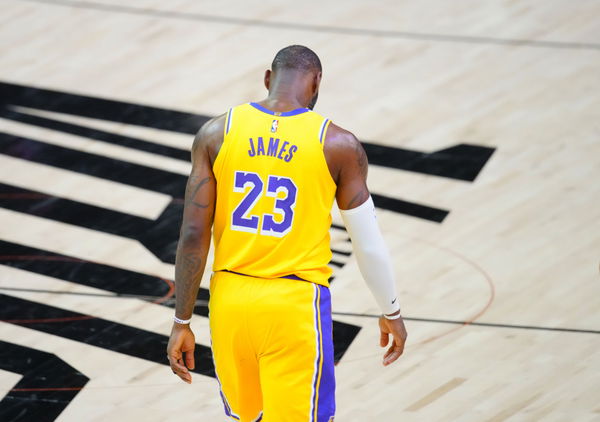 LeBron James is a versatile player who does everything from playmaking to scoring on the court. There's a reason why he is considered one of the greatest to ever grace the court. He can single-handedly carry teams to success and has earned almost every achievement in the league at least once in his career.
In his 18 year long illustrious career, James has consistently managed to average more than 20 points a game in every season. This is why he is third on the all-time list of scorers in the NBA, while the legendary Kareem Abdul Jabbar holds the number 1 position.
Will LeBron James ever reach that level and surpass the great Kareem Abdul Jabbar?
ADVERTISEMENT
Article continues below this ad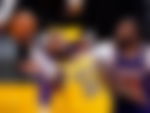 What does LeBron James need to surpass Jabbar?
Presently, LeBron James is 3020 points behind Kareem Abdul Jabbar. He is under a contract with the Lakers till the end of the 2022-23 season. That means LeBron will have a total of 20 seasons in the NBA. Considering that he is under a contract for two more full seasons, he will have 164 more games (if he remains healthy).
That means for the next two seasons, he will have to average 18.4 points per game ideally. LeBron is one of only seven players in the history of NBA who has never averaged below 20 points per game in a season, considering that he has consistently done that for 18 years, it's natural to assume that he can do it for two more.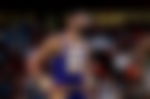 ADVERTISEMENT
Article continues below this ad
However, the key factors to be considered here are his health and role in the franchise. Last season, he admitted that he is no longer at his 100% physical capabilities. And he even spent a huge chunk of last season on the bench. Hence, primarily he needs to remain healthy consistently.
Secondly, this season, the Los Angeles Lakers have made immense changes to their roster. Several experts and analysts have predicted that Anthony Davis and Russell Westbrook will be the franchise players for the coming season.
Therefore, if LeBron James focuses on playmaking and rebounding more, he might not be able to surpass Jabbar in that time. However, we have not received any confirmation of when LeBron will retire. So he might play even after his contract ends with the Lakers. Therefore, the odds remain in LeBron's favor when it comes to surpassing Kareem.
ADVERTISEMENT
Article continues below this ad
Will he be able to do it? Only time will tell.