How Will NBA's New Rules Affect the Offensive Production of James Harden for the Brooklyn Nets?
Published 09/16/2021, 5:30 PM EDT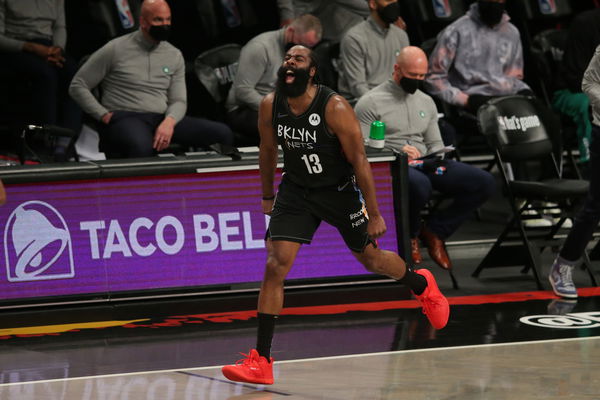 ---
---
James Harden took a revolutionary decision for his career in January of last season. He decided he no longer wishes to be the primary ball-handler and volume shooter of the team. Those are individual goals that he has already shown the league that he can do with extreme effectiveness.
ADVERTISEMENT
Article continues below this ad
He has also led the league in assists once. In the 2015-16 season, he played all the games for the Houston Rockets in the regular season. He can fill up the stat sheet on any day he wants to. His ability to get to the Free Throw Line is unparalleled in the league's history.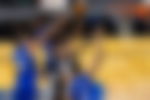 However, according to The Athletic's Shams Charania, the NBA plans to implement new rules to reduce the number of fouls drawn on non-basketball moves. The NBA will instruct officials to recognize non-basketball moves, including:
ADVERTISEMENT
Article continues below this ad
Offensive 

players 

who 

are launching 

themselves 

at 

defenders.

Offensive 

players 

abruptly 

deviate 

from 

their 

intended 

path.

Shooters' 

legs 

are 

kicking 

out 

at 

unusual 

angles.

Offensive 

players 

hook 

the 

defender 

with 

their 

off-arm.
Final: Beginning with the 2021-22 season, the NBA will implement new rules to reduce non-basketball moves used to draw fouls, sources tell @TheAthletic @Stadium.

— Shams Charania (@ShamsCharania) July 28, 2021
What does this rule change mean for James Harden?
James Harden has attempted 7659 free throws in his career, out of which he converted 6574. That is a strong 85.8% conversion rate. However, considering that he is notoriously famous for initiating contact and getting a foul on his drive to the basket, with the rule change, there will be a considerable reduction in the number of free throws he attempts this season.
With the rule change, Harden will probably no longer average 8.7 free throw attempts per game. This would significantly reduce his offensive production; he will likely average between 22 to 24 points per game.
This is especially true since his redefined role at Brooklyn allows him to make plays more than make field goal attempts. He was in the MVP discussion during the time he was healthy last season majorly because of his increased playmaking. Despite being out for most of last season, Harden averaged a steady 24.6 points, 7.9 rebounds, and 10.8 assists per game.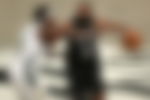 What is expected from Harden now?
ADVERTISEMENT
Article continues below this ad
Ever since he changed his role with Kyrie Irving and started playing Point Guard, his playmaking has significantly increased, especially compared to his time at Houston where he had to essentially carry the offense.
While this role change has obviously reduced his offensive production, this rule change will further impact his scoring. But if Harden's history has taught us anything, it is that he has an amazing ability to adapt to change.
Watch This Story
ADVERTISEMENT
Article continues below this ad
Jokes aside, Harden can still put up MVP numbers with this rule change. He does not need to prove that to the NBA Community. One thing is for certain. James Harden's peak is far from being over.