"I Want You Out Here": Damian Lillard Taunts Clippers' Patrick Beverley After Making a Stunning Three-Pointer
Published 08/08/2020, 2:52 PM EDT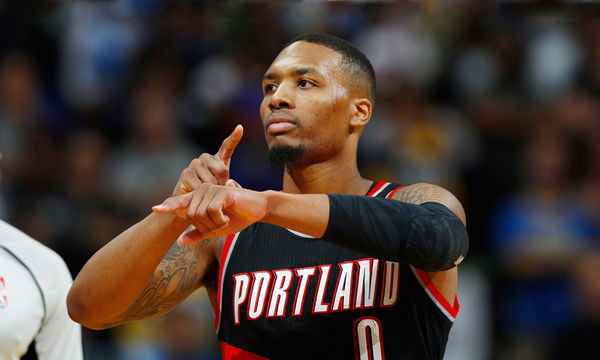 ---
---
The Portland Trail Blazers are on a mission inside the NBA bubble. They want to make it to the playoffs and have all the talent to ensure that they enter the postseason. In a crucial matchup against the LA Clippers, star point guard Damian Lillard was up to his casual games, which is to dribble like a pro and shoot effortless three's from the deep. This time, he did the same thing and taunted the Clippers' bench!
ADVERTISEMENT
Article continues below this ad
Lillard broke out in the first quarter for the Blazers in a game that started off aggressively on the offensive end. Damian Lillard stole the show as he rocketed to score 12 points for his team in the opening quarter.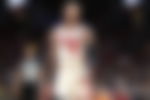 ADVERTISEMENT
Article continues below this ad
The five-time NBA All-Star made two three-pointers in the first quarter, and the second one was followed with a fiery move. 
Damian Lillard has words for LA Clippers' Patrick Beverley after pulling off a tremendous move 
With the scores tied at 30, Lou Williams gave Clippers the lead with his trademark pull-up from the left-wing. The Blazers got possession of the ball with less than a minute left on the clock. 
Portland looked comfortable with the ball more than their opponents in the first quarter. To nail solid proof for the statement, Lillard drove his way to the three-point line, confused Landry Shamet with his flawless dribbles, and then made a wonderful shot.
Damian Lillard put up a three-pointer to give Portland the lead with just about 40 seconds left in the first quarter. As he jogged back to the defensive end after making the shot, he couldn't help but trash talk to Clippers' Patrick Beverley. 
ADVERTISEMENT
Article continues below this ad
Pat Bev sat out of the game due to a calf injury but got involved in the action with Lillard. "I want you out here," Lillard said with authority, looking at Beverly. 
This certainly turned up the heat of the situation, and Lillard's moment did not just end there. After the Clippers turned over the ball, Dame took control and blew past the LA defense to complete a beautiful layup and gave his team the lead. A five-point play by Lillard in just a matter of seconds. It is always 'Dame Time' when he's on the court!
ADVERTISEMENT
Article continues below this ad