"I Was Shocked": NBA Analyst Puts Bold Accusations over LeBron James
Published 07/28/2020, 12:08 PM EDT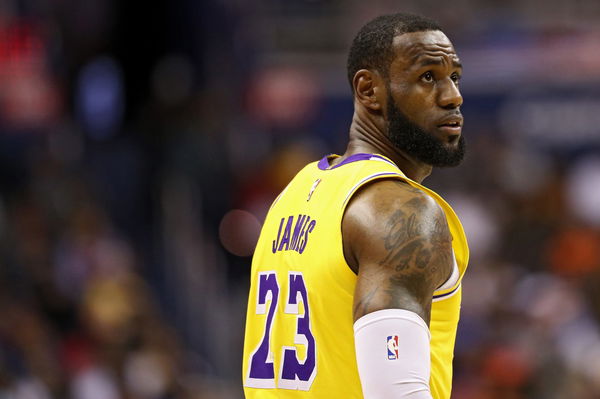 ---
---
The Los Angeles Lakers registered a deserving victory against the Washington Wizards in their third scrimmage game inside the NBA bubble. The match went fine and the Lakers' big three put on a good show. Now, the big three that played in this game did not include LeBron James or Anthony Davis. These two did not play a single minute and were rested by coach Frank Vogel. 
ADVERTISEMENT
Article continues below this ad
Alex Caruso, J. R. Smith, and Dion Waiters combined to form an unexpected partnership on the court. The Lakers' newest signing J. R. Smith top-scored in the game with 20 points and secured five rebounds. 
Coach Vogel did not play Davis, LeBron, Kyle Kuzma, and Dwight Howard due to various reasons. Everyone except LeBron took a mild knock in their previous game against the Magic. Thus, people were not happy as to why the four-time MVP did not even register a single minute in the final scrimmage ahead of the seeding games. 
ADVERTISEMENT
Article continues below this ad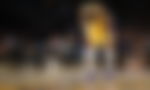 Whatever LeBron James does, there will always be someone to take a note of it. Regardless of knowing if it was a personal choice or the team's decision to make him sit out of the scrimmage, Skip Bayless lashed out at LeBron for not playing. 
Skip Bayless takes a dig at LeBron James for sitting out Wizards game
Teams always take low risks with their star players and Frank Vogel did the same as well. He couldn't risk playing LeBron and wearing him out. The Lakers play the Clippers in just a couple of days and that is the most important picture. 
But Skip Bayless could not take that as an answer. Skip was hyped up by LeBron's involvement in the second scrimmage against the Magic and even posted a message appreciating the Lakers star, even though it was very unusual of him to do that. 
In a recent episode of his chat show, 'Skip and Shannon: UNDISPUTED,' Skip Bayless expressed his disappointment over LeBron sitting out the Lakers' final scrimmage game. "I must tell you I was shocked. LeBron James played zero minutes yesterday," Bayless said. 
He then reflected on LeBron's involvement vs the Magic and mentioned that he was expecting similar intent against the Wizards as well. "It looked like LeBron is all-in, he is just hellbent to go take this championship by the throat," Bayless continued. But, he said that he was "stunned" to look at LeBron on the bench sitting next to AD. 
Thus, this opens new doors to speculations, doesn't it? Here's what Skip Bayless thought when he saw both LeBron and AD sitting out of the game. "Is it possible that LeBron opted out yesterday because he did not want to play without his Co-MVP candidate and expose himself to looking bad?"
This is what Bayless presumed when he saw both of the Lakers' top players not participating in the game. But is LeBron really not the same without Anthony Davis by his side?
Is LeBron hiding and worried about "exposing" his bad game without AD?
LeBron James has three NBA rings in his career. He is 35-years-old and has four league MVP awards and three Finals MVP honors. Now, why I am writing all this is to assert that he accomplished all this without Anthony Davis.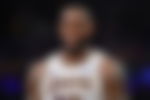 LeBron earned his status by "exposing" himself without Davis and proving his worth on the court. We all know Skip Bayless has a beef with LeBron for whatever reason. He has always tried to downplay the Lakers star. But only he can make these kinds of speculations about LeBron, questioning if he feels less confident about his abilities without Anthony Davis to help him out. 
To give a slight bit of perspective about Bron's form without AD, we will have to jump back a few months to January 2020. Anthony Davis suffered a bad fall and walked off in a game against the New York Knicks. The Lakers went on to win that game and guess who top-scored? Yes, it was LeBron James with his 31-point effort to seal the victory for the Lakers. 
ADVERTISEMENT
Article continues below this ad
Moreover, Davis missed five games due to his injury which meant that LeBron had to single-handedly carry the Lakers. And what happened in these five games? The Lakers won four and lost just one. 
ADVERTISEMENT
Article continues below this ad
LeBron makes his teammates perform better when he is on the court. There is a drastic difference in a stat posted by Bleacher Report's Andy Bailey that shows how much LeBron elevates the game of his teammates. Do you really think AD is the sole reason why the Lakers are the best in the west this year?
SOURCE: Skip Bayless – Twitter,  Bleacher Report,  Andy Bailey – Twitter