"James Harden Is Crying": Fans Go Berserk As NBA Makes Big Change To Foul Rule
Published 09/30/2021, 2:58 PM EDT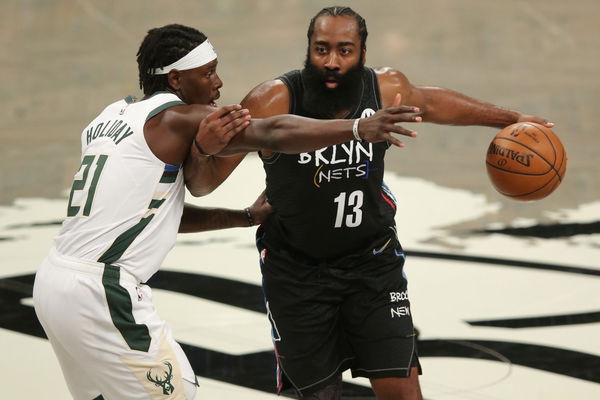 ---
---
James Harden is infamous for his ability to draw fouls and reach the free-throw line. And until last season, it was his primary tool for getting points other than his signature step-back threes. However, the latest rule change by the NBA will make it difficult for him to get points as easily as he could before.
ADVERTISEMENT
Article continues below this ad
After Shams Charania confirmed during the playoffs last season that the NBA has confirmed a rule change to limit 'non-basketball moves' in order to draw fouls. Now the official Twitter account of the NBA has confirmed this rule change and enlisted the conditions under which this rule change will apply.
ADVERTISEMENT
Article continues below this ad
Following this announcement, supporters and fans of the NBA did not hesitate to remind the internet who will be mainly impacted by this rule change. Majorly, James Harden's signature off-arm tactics to draw fouls will no longer be useful. And the NBA fans pointed it out in the reference of these tweets.
Fans react to the rule change by the NBA
Lol they don't wanna make it too obvious that this is who it's for

— BGMegamanzero1 (@Bgmegamanzero1) September 30, 2021
You could have just used James harden's highlights for all of these reels

— Indraneel CS (@CSIndraneel) September 30, 2021
What does this mean for the players?
Similar to James Harden, several other players like Trae Young and to some extent Luka Doncic will see a significant impact on their offense. However, unlike Harden, these players are not majorly dependent on drawing fouls.
Since Harden has a significant percentage of his offence dependent on drawing fouls, we might not see him at the foul line as many times as we usually did. Since 2015 until the 2019-20 season, he led the league in free throws attempted per game.
However, his last season was plagued with injuries, and therefore he could not repeat this performance. Unfortunately, he might not see similar numbers on the free throw line again in his career.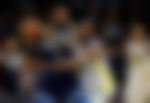 Harden has drawn 521 three-point shooting fouls since entering the league. Only Houston ranks ahead of him in such fouls as he spent most of his career there. The disparity between him and the other teams is quite astonishing. It is evident by the fact that Lakers as a team ranks behind the 'Beard' in terms of drawing fouls.
ADVERTISEMENT
Article continues below this ad
Watch This Story
Since 2009, they've had 439 three-point shooting fouls. While, Harden has nearly 80 more drawn fouls than the next best squad. While a scorer of his stature is bound to attract a lot of fouls, leading a whole franchise is unheard of.
ADVERTISEMENT
Article continues below this ad
Will we see Harden adapt to this rule change and repeat these numbers? Or will he shift from being the primary scorer to the primary playmaker? What do you think?
Watch This Story: Michael Jordan, LeBron James & Other NBA Players Who Tried Their Hands at Comedy By Hosting Saturday Night Live