"James Harden Is the Antonio Brown of the NBA": Fans Break Down Twitter as Ben Simmons Traded to Nets in Blockbuster Deal
Published 02/10/2022, 2:31 PM EST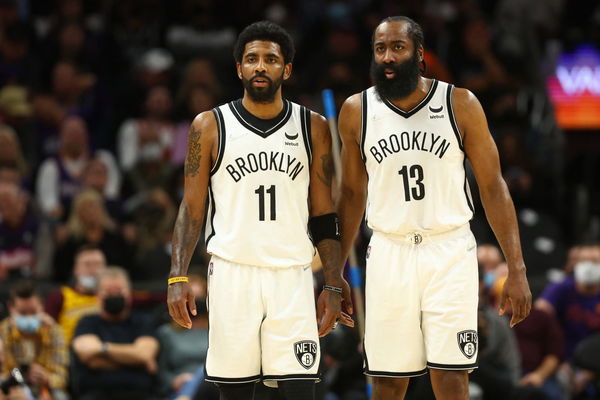 The dynamics of the entire NBA have drastically changed as Brooklyn Nets confirm the departure of James Harden. This brought an end to a long struggle on the bench for Ben Simmons who refused to play. While Ben was ready to resume playing in the NBA, he was certainly not ready to play for the Sixers.
As a part of this trade, the 76ers are sending Ben Simmons, Seth Curry, Andre Drummond and two first round picks to the Nets. The 76ers get With this move, the entire NBA social media has gone berserk with the excitement of this trade. From distraught fans to optimistic supporters, their reactions are testimonial to how big this trade is for the whole league. This is how fans responded to this massive trade.
ADVERTISEMENT
Article continues below this ad
NBA Twitter reacts to James Harden getting traded for Ben Simmon
how the hell is James Harden a 76er? this dude really is the Antonio Brown of the NBA

— Jeremy ❄️🌨 (@iceup89) February 10, 2022
Rich Paul and James Harden have forced whatever they wanted in the NBA the last two years, this crazy

— Bel (@B_Liles6) February 10, 2022
62 million when he turns 38 wow James harden contract crazy

— Audemar (@Analizedahero) February 10, 2022
The Nets deal is better than what the Rockets received for James Harden.

— jeff barati (@jeffbarati) February 10, 2022
The crazy thing is James harden and Ben Simmons will both go hard cuz they have to prove something

— L (@Yrn49360743) February 10, 2022
Wait wtf james harden got traded😑😑😑😑

— MYSTICK MINAL (@MystickMinal) February 10, 2022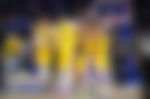 What does this mean for the NBA?
Most analysts predicted that this season will be dominated by the big threes of Brooklyn and Lakers. Both those franchises have struggled to find rhythm so far this season. With Ben Simmons and Kyrie Irving sitting out by choice, most analysts felt that a trade for them might be a possibility. However, this trade brings a whole new dimension to both the conferences.
ADVERTISEMENT
Article continues below this ad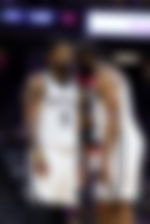 In the Eastern Conference, as per experts, the duo of James Harden and Joel Embiid are seen as lethal and a force to be reckoned with. With the return of Ben Simmons to action, this will end the "all offense" criticism of the Nets. Since he's a former all star known for his defense. While Kyrie Irving and Kevin Durant continue to handle the offense.
In the Western Conference, the rumors are still rampant about the future of Russell Westbrook with the Lakers. Now that the Nets have decided to move on from the big three, is it not long before we receive notifications about a Russell Westbrook trade out of Lakers? Since tensions rose between Westbrook and Vogel, it seems like the right thing to do. Do you agree? Should the Lakers give up on Westbrook? Let us know what you think about it.
ADVERTISEMENT
Article continues below this ad
Watch This Story: Will Lakers Trade Russell Westbrook before NBA Trade Deadline?