JaVale McGee Opens Up on How Shaquille O'Neal's Show Affected His Career
Published 09/15/2021, 6:30 AM EDT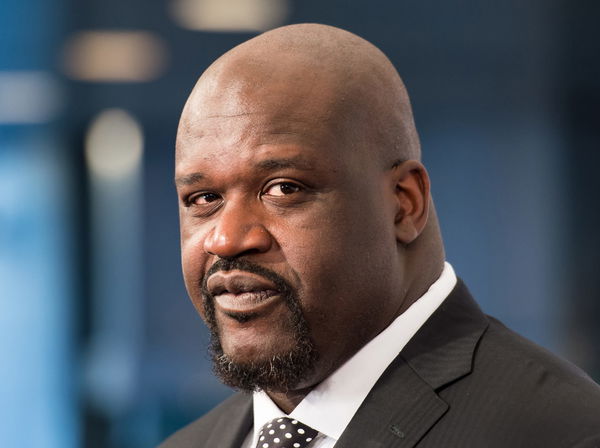 ---
---
Four-time NBA champion Shaquille O'Neal played for six different teams in his NBA career. However, he won his NBA title with the Lakers and the Heat. Shaq became famous as a media personality after his retirement and tried his luck in the music and television industry as well. Shaq has hosted several shows and appeared on some major shows in the US.
ADVERTISEMENT
Article continues below this ad
However, one of his shows, Shaqtin' a Fool, has faced a lot of criticism. Shaqtin' a Fool is a weekly segment of 'Inside the NBA' show on TNT. This weekly segment aired JaVale McGee's blooper videos on several occasions, which ended up being something that upset McGee.
JaVale recently opened up on how that show affected his career.
ADVERTISEMENT
Article continues below this ad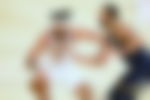 JaVale McGee opens up on how Shaquille O'Neal affected his career through 'Shaqtin' a Fool'
JaVale McGee recently appeared in the 'Club Shay Shay' show on YouTube and talked about his playing career. During the show, Shannon Sharpe asked JaVale if he tried to have a conversation with Shaquille O'Neal about the incident. To this, JaVale said that they've never had a conversation.
"The thing about that whole Shaqtin' a Fool era of when I was on there is I didn't realize what it was doing to my career until I got started to move on to other teams," JaVale McGee said.
ADVERTISEMENT
Article continues below this ad
"And I would talk to other coaches and middle of the year they'd be like 'I've always seen that Shaqtin' a Fool stuff and had a different mental review and I never knew like you're a smart kid. You're extremely vocal, you're a great basketball player.'
"It was slowly chipping away at my reputation. As a young 24-year-old athletic basketball player, young, excited, it was just slowly chipping away.'
ADVERTISEMENT
Article continues below this ad
JaVale was with Golden State Warriors in 2017 and that's when he got into a Twitter feud with Shaq. However, his teammate at that time, Kevin Durant, and coach Steve Kerr, supported him on this incident. In fact, in 2018, Steve Kerr said that he had a 'preconceived notion' regarding JaVale, and that was 'false'. JaVale has recently signed with Phoenix Suns after his second stint with Denver Nuggets last season.