Jayson Tatum Shockingly Expressed Hate for Boston Celtics: "My Favorite Player and My Idol Was Kobe Bryant and Everybody Knows That"
Published 02/11/2022, 6:30 PM EST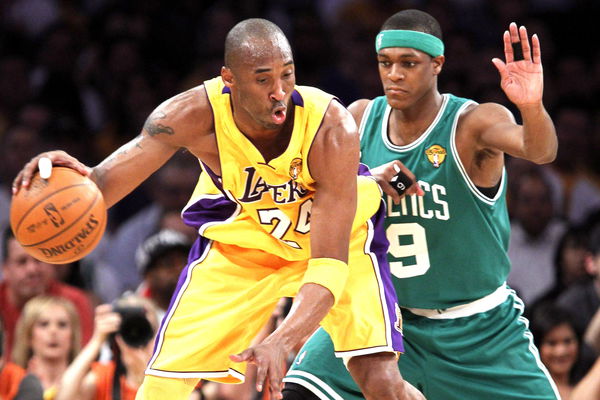 Boston Celtics have been in top form lately and have picked up the pace after a slow start to the season. They are currently on a six-game winning run, thanks to the star duo of Jaylen Brown and Jayson Tatum. Tatum has been in top form for the Celtics this season. However, he once revealed that he was a fan of the Lakers and Kobe Bryant while growing up.
Jayson Tatum in is red hot form as the Celtics are 8-2 in their last 10 games. Jayson is just 23 and the Celtics see him as a long-term prospect to build the team with him. However, few know that Tatum grew up watching the Los Angeles Lakers and idolized the great Kobe Bryant.
ADVERTISEMENT
Article continues below this ad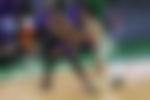 Kobe Bryant had a legendary career with the Lakers, spending his entire career with the LA-based franchise. He won five NBA championships during his 20-year-old career. It's common for the new generation of players to idolize Kobe, regardless of the team they support. However, Jayson was a Laker and instead hated the Celtics.
Jayson Tatum admits he idolized Kobe Bryant and the Lakers, while hating Celtics during childhood
Celtics star Jayson Tatum appeared for an interview on TNT in 2020. During the interview, he revealed that he loved the Lakers and their former star Kobe Bryant.
"My favorite player and my idol was Kobe and everybody knows that. So, I didn't like the Celtics at all," Tatum told former NBA star Quentin Richardson on TNT. "I only grew up, I was like, I'm going to play for the Lakers. Honestly, I never knew what Boston was at. Like I knew only East Coast. But, I'd never been there, I never thought about going there."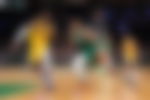 He added, "When I got drafted, it was kind of crazy. Like, I used to hate the Celtics, and now, it worked out. Everything happens for a reason and I'm surely thankful to be here with this opportunity."
ADVERTISEMENT
Article continues below this ad
It's incredible to see Tatum come out and honestly admit that he loved watching the Lakers in his childhood. The Lakers and the Celtics are rivals in the NBA and are the joint-most successful teams in the league.
ADVERTISEMENT
Article continues below this ad
Boston Celtics led the most NBA championships list earlier, but the Lakers equaled their feat in 2020 by winning their 17th.
Which team will win the championship first among the Lakers and the Celtics? Let us know in the comment section below.