'Just Get Outrageous': Lakers' Russell Westbrook Explains His Approach to Getting Triple Doubles
Published 10/05/2021, 11:30 AM EDT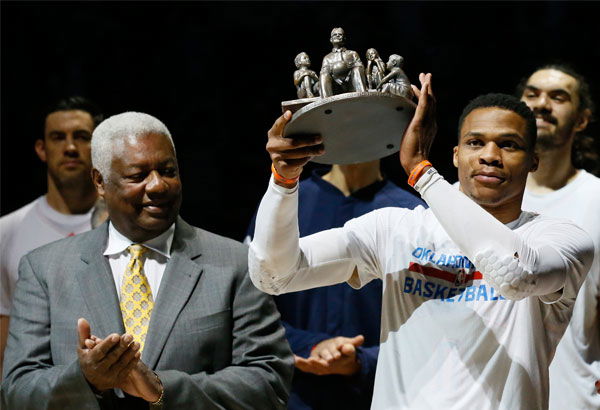 ---
---
Russell Westbrook's rise to prominence came back in the 2015-16 season when he first came close to averaging a triple-double. Subsequently, his breakout year was when he finally completed that feat in 2016-17. Consequently, Russell Westbrook won the regular season's Most Valuable Player award that season.
ADVERTISEMENT
Article continues below this ad
Fans across the league have often criticized Westbrook for his "stat-padding". However, he has embraced that criticism as a part of the package of being one of the best in the league. And that claim is not baseless, since he holds the record for most triple-doubles by a player in a single season and career as well.
Recently, he appeared on Jimmy Kimmel's talk show. Jimmy asked him if his record is something that is on his mind every time he steps on the court. This is what he had to say.
ADVERTISEMENT
Article continues below this ad
Russell Westbrook on his consistent approach every game
Russell told Jimmy, "You know what? Um, sometimes you know throughout the game you kind of can feel like you're getting close. You have nine or ten assists, points, and stuff, rebounds and like the arenas, they see the stats, so you obviously see them um. But for me like when I'm playing I try not to get triple-doubles that are like 10 10, and 10. I like to just get outrageous and go 20-20-20."
Westbrook makes triple-doubles look so easy that legends have felt that the league takes him for granted. In the past five seasons, Westbrook has averaged triple-doubles in four of them.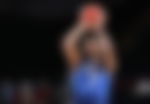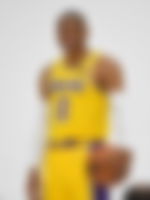 Will Westbrook be able to average triple-doubles this season?
ADVERTISEMENT
Article continues below this ad
Westbrook has joined a veteran squad that needed a primary playmaker since the aging LeBron James was presumably looking to reduce the burden on his shoulders. With the number of big men in this roster, the opportunities will be many for assisting through pick and rolls, lobs, and alley-oops. Combining that with his iconic passing IQ, Russ will still have some hope to make the same impact on the floor.
Watch This Story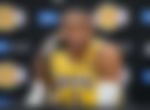 However, the surplus big men on the Lakers also means that the rebounding chances for Westbrook might get limited. Therefore, he might have to work extra harder in that department to maintain his stellar record. He himself has admitted he will not be selfish with the ball this time. So it seems unlikely that he might push for it. However, with his skill and speed on the floor, it might just inevitably happen.
ADVERTISEMENT
Article continues below this ad
Watch This Story: Michael Jordan's Awful 2011–12 Charlotte Bobcats, 2015–16 Philadelphia 76ers' the Process, and Other Teams That Are Among the Worst in NBA History