Kareem Abdul-Jabbar to LeBron James: 'Why Do You Need to Do a Stupid, Childish Dance and Disrespect the Other Team on the Court? It Doesn't Make Sense. GOATs Don't Dance'
Published 12/05/2021, 10:14 PM EST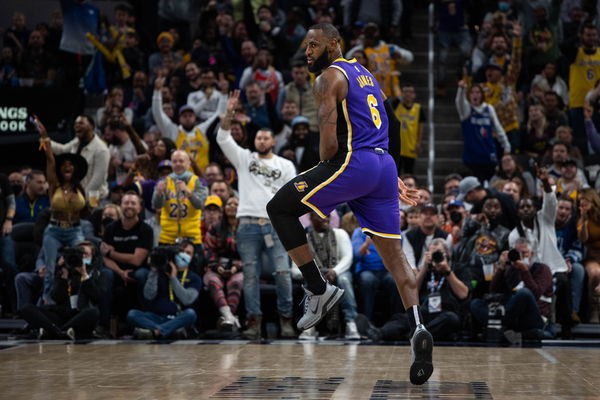 Over the last few decades, many NBA legends have played for the Los Angeles Lakers. Magic Johnson, Kobe Bryant, Kareem Abdul-Jabbar, and Jerry West could arguably be the Mount Rushmore of those legends. While LeBron James and Anthony Davis have already won a championship with the Lakers, they haven't yet done enough to attain that status.
So the Mount Rushmore of legends arguably have a lot more experience and say over the culture and spirit of the franchise. As legends, they are often the best judges of how the league has transformed in the modern era.
Kareem Abdul-Jabbar, who is still very active about his opinions on the league, evidently did not appreciate what LeBron James did last week.
ADVERTISEMENT
Article continues below this ad
In his Substack Commentary podcast, Kareem spoke about the various aspects of the league: from Enes Kanter's change of name to LeBron James' "double whammy" in a week. This is what he had to say about James' controversial celebration.
Lakers legend criticizes LeBron James for "Childish" celebration
Kareem Abdul-Jabbar, the all-time leader in total points scored in an NBA career, had some harsh words for the Lakers superstar. James had a turbulent week when they faced Indiana and the Pistons. Beginning with his brawl with Isaiah Stewart, and following that up with a fine for a frivolous celebration after his return did not set well with Abdul-Jabbar.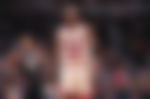 He said, "Last week LeBron was fined fifteen thousand dollars for doing a big ball stance after the Lakers win over the Pistons. (He meant Pacers.) The NBA has been finding players between fifteen thousand and twenty-five thousand dollars for doing this dance since the 2010-2011 season. For me, winning is enough. Why do you need to do a stupid, childish dance and disrespect the other team on the court? It doesn't make sense. GOATs don't dance."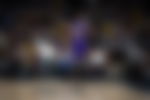 What does this mean for LeBron?
A little criticism from the legend should only bring James down to earth. In Kareem Abdul-Jabbar's time, such celebrations might have been unthinkable. Since the game has transitioned into a players' league, they have resorted to a much more liberal expression of their confidence.
ADVERTISEMENT
Article continues below this ad
Moreover, a lot has changed in the league since Abdul-Jabbar last played. For example, they had fined Abdul-Jabbar who punched Benson: that can be considered questionable for the spirit of the game. So is the legend being too harsh on James?
Let us know what you think.
ADVERTISEMENT
Article continues below this ad
Watch This Story: 5 of the Rarest and Valuable Tiger Woods Collectible Cards