Kendrick Perkins Explains How the New Arena Will Impact Clippers' Identity
Published 09/17/2021, 11:30 PM EDT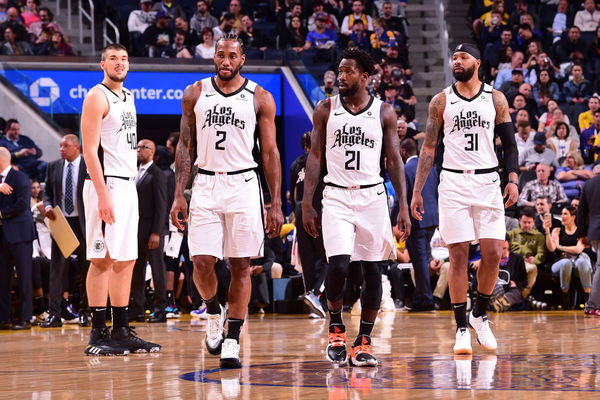 ---
---
Los Angeles Clippers have been struggling as a franchise since being founded in 1970. Two re-brandings later, the Clippers still haven't reached the NBA Finals. However, they have been making a lot of progress in the past decade as they have won two division titles and have reached the Conference Finals once. But despite that, the other side of LA has enjoyed a lot of success and is the joint-most successful team in the NBA.
ADVERTISEMENT
Article continues below this ad
Growth is not linear, rather, it leads to a few steps backward and then ultimately moves forward. Since Steve Ballmer's arrival as the owner in 2014, the Clippers have made a lot of noise in the NBA.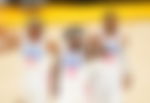 Now, they're building their own arena, and have signed NBA's most expensive naming rights deal with a financial software company Intuit. They will no longer play at the Staples Center from 2024 onwards. In a recent interview, former Celtics star Kendrick Perkins said that having their own arena is a great start for the Clippers.
ADVERTISEMENT
Article continues below this ad
Kendrick Perkins opens up on Los Angeles Clippers having their own arena
Former Boston Celtics star Kendrick Perkins appeared in 'The Jump', hosted by Richard Jefferson. On the show, he was asked about how the new arena would affect the Clippers' identity. In response, Perkins explained how it was needed for them to have their arena instead of playing at Staples Center.
"It's hard walking into the Staples Center if you're a Clipper fan or a player and if you're any part of the Clipper organization and watching all of those banners in the Staples Center and none of them are yours," Kendrick Perkins said.
ADVERTISEMENT
Article continues below this ad
"The city's always going to be for the Los Angeles Lakers. So the Clippers have a lot of work to do. It's not just being good. It's winning championships. This is a great start as far as [the Clippers] being able to have their own arena, having their own identity and they don't have to walk into the Staples Center seeing all the Lakers' accomplishments."
Watch This Story
LA Lakers and LA Clippers may be city rivals in the NBA now, but the Lakers have won 17 NBA titles as compared to the Clippers winning none.
ADVERTISEMENT
Article continues below this ad
However, the Clippers are slowly making progress, and now, finally, they have a new arena. Steve Ballmer is investing a lot of money into the franchise and it is going to pay off soon.