Kevin Durant Revealed How a Heated Argument Caused His Exit From the Warriors to Join the Nets: "We Just Needed to Throw All That S**t Out on the Table and Say 'Yo Dray, K, That Was F**ked Up"
Published 01/29/2022, 5:00 PM EST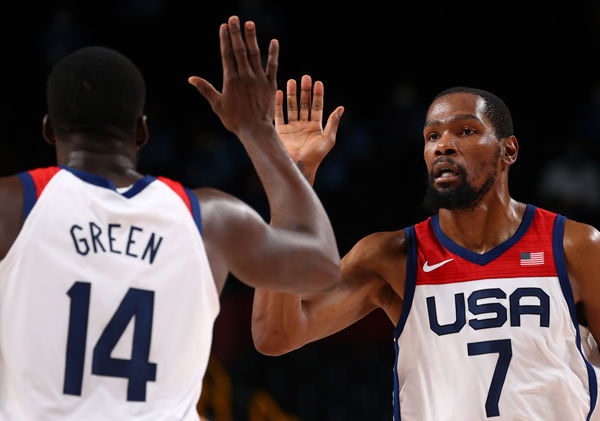 Kevin Durant joined the Nets in the 2020 NBA Free agency after missing out on the Finals due to injury. He sat out an entire season in a new team to bounce right back to the same level of performance in a completely new environment.
Seems like KD took the year to get himself comfortable in Brooklyn while recovering from injury. Since he arguably came back stronger than he was before his injury. But why not stay with the Warriors? They were having a historic dynasty run and becoming a team most NBA franchises did not want to mess with. Makes any fan wonder why Kevin Durant chose to leave the team despite so much success.
ADVERTISEMENT
Article continues below this ad
When Kevin Durant revealed why he left the Warriors
During his conversation with Draymond Green, Kevin spoke about how much their argument in 2018 played a role in his decision to leave the Warriors. He said, "It wasn't the argument, it was the way everybody, like Steve Kerr, acted like it didn't happen,"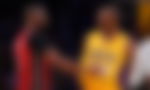 But he wasn't hostile about it. Rather, he felt that eventually, the team would go into a rebuild since everyone on the team was aging. Just like the Chicago Bulls team who despite so much glory had to suffer a similar end to their team in 1998.
Subsequently, Durant explained how their situation was like that of Jordan's Chicago Bulls. He said "I remember watching 'The Last Dance' and, when Scottie didn't go into the game, the whole team in the locker room said 'Scottie that was f**ked up'. We needed that. We just needed to throw all that s**t out on the table and say 'yo Dray, K, that was f**ked up that we even had to go through that."
ADVERTISEMENT
Article continues below this ad
What does this mean for the Nets?
Kevin Durant arguably had the prime of his career with Golden State Warriors. He won his two championships and two Finals MVP awards with the Warriors in 2017 and 2018. And now he's undoubtedly bounced back to that caliber of performance and is having an MVP caliber season. Unfortunately, he's currently out with an injury and will not face his former team today.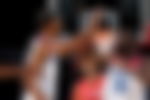 Will the Brooklyn Nets miss Durant's presence on the floor today against Curry and Thompson? Or would Harden and Irving lead the Nets to a victory over the Warriors? Let us know what you think about it.
ADVERTISEMENT
Article continues below this ad
Watch This Story: Shaquille ONeal vs LeBron James net worth