Klay Thompson Once Triggered LeBron James' Most Iconic NBA Finals Comeback: "I'm Just Kind of Shocked Some Guys Take It So Personal. It's a Man's League."
Published 01/09/2022, 6:40 PM EST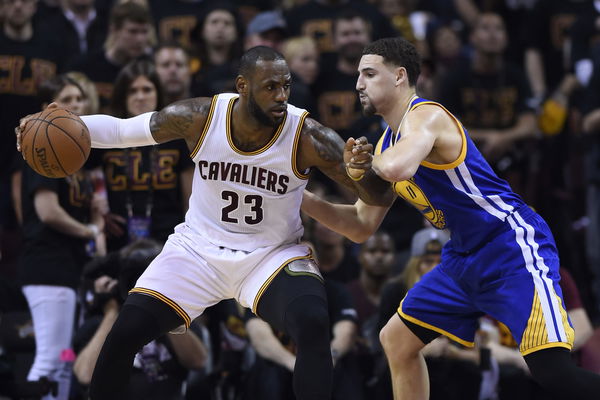 ---
---
Many NBA fans remember the 2016 season for many iconic moments that happened throughout the season. However, one of the most memorable among them was undoubtedly the Cavaliers' comeback from a 3-1 deficit in the Finals. A huge credit for that legendary comeback goes to LeBron James. However, few fans know it was in fact Klay Thompson who got under LeBron's skin.
ADVERTISEMENT
Article continues below this ad
As the NBA anticipates the return of Klay Thompson, every Dub Nation member will be tuned in to the updates from the Chase Center today. Thompson brings a lot of talent and skill with him on the court along with the ability to trash talk his way into an opponent's head. However, does that trash talk always help his team? Not when he faced a prime LeBron James in the 2016 NBA Finals.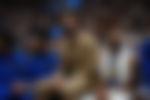 When Thompson triggered LeBron and almost instantly regretted it
ADVERTISEMENT
Article continues below this ad
When the Warriors were coming off a historic 73-9 record season capped off with Stephen Curry's unanimous MVP, it was almost like nothing could go wrong for that team. Moreover, when the Warriors took a 3-1 lead in the NBA Finals, Klay took it upon himself to comment about what LeBron possibly felt being in that position, especially with the amount of trash talk that transpired on the court.
Hence, Klay said, "I mean guys talk trashing this league all the time you know. I'm just kind of shocked some guys take it so personal. It's like I mean you know it's a man's league."
While Klay might have felt he's just poking fun, LeBron was clearly not on the same page. However, Klay further added, "I don't know how the man feels. But obviously, people have feelings, and people's feelings get hurt even if they're called a bad word. I guess his feelings just got hurt."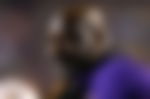 Subsequently, when LeBron got to know what Klay said, he couldn't believe it. He had a good laugh before he said that he will try to take the high road and not comment on what Klay said.
ADVERTISEMENT
Article continues below this ad
Consequently, LeBron James had the performance of a lifetime that helped lead the Cavaliers back into the series. Eventually, a mammoth effort from LeBron James and Kyrie Irving led the Cleveland Cavaliers to their first-ever NBA Championship.
What did this mean for Klay Thompson and the Warriors?
This legendary comeback prevented what could have been the NBA's first-ever four-peat since Bill Russell's Boston Celtics. However, Thompson's comments arguably stepped on the wrong mine that exploded all their ambitions of writing NBA history.
ADVERTISEMENT
Article continues below this ad
Watch This Story: Five Times Klay Thompson Proved He's Not Just Stephen Curry's Second in Command
Nevertheless, the Warriors brought on Kevin Durant in the next season and won back-to-back championships with him. So while the Warriors wrote history, is this the biggest what if in Klay Thompson's memory? Let us know what you think about it.
Enjoyed reading this article? Download our exclusive app to get 24x7 coverage, latest memes and social media banter. Click here to download.