Knicks Legend Reveals Michael Jordan's Startling Attitude While Shooting "The Last Dance"
Published 10/10/2021, 6:05 AM EDT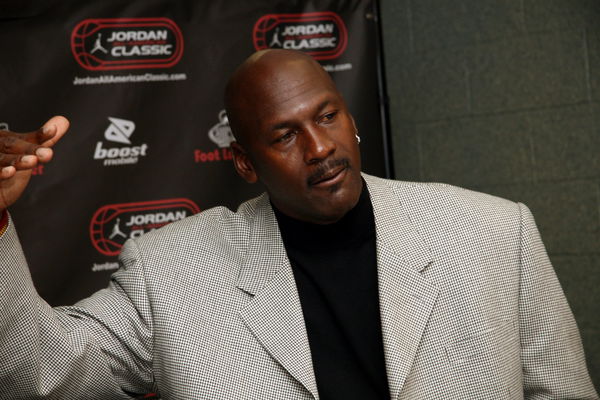 ---
---
As the world dealt with COVID-19, Netflix released Michael Jordan's documentary, 'The Last Dance.' The ten-part documentary was all about the Chicago Bulls legend, with inputs from various other NBA icons. Of course, as is with all large-scale projects, not everyone was happy with the end result.
ADVERTISEMENT
Article continues below this ad
In a recent podcast appearance, Charles Oakley revealed a bit more about the series, and how Jordan was behaving when it was shot.
When 'The Last Dance' came out, it received maximum attention. It covered the 58-year-old's time with the Bulls, especially their 1997-98 championship year. At that time, a crew was trailing the team, capturing every possible moment from their final title.
ADVERTISEMENT
Article continues below this ad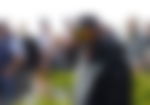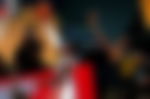 What did Charles Oakley have to say about Michael Jordan?
While on a podcast, Oakley spoke about Jordan, and how he did not concern himself with offending others.
"So, a lot of guys took like Gary Payton (felt offended) 'I'm not worried about Gary Payton'. I thought Gary Payton probably one of the best defenders in the league…" he said.
"You feel you got the last word in. But Mike's thing was, 'I didn't make them do the interview'. He's like 'I'm Michael Jordan.'"
Anyone aware of Jordan knows of his competitive spirit and how he kept himself motivated. Sometimes, the six-time NBA championship even made things up to emerge victorious. The same has been explained in 'The Last Dance,' which does a good job of highlighting Jordan's personality – and how determined he was to win.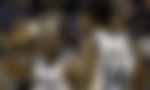 Oakley also discusses Jordan's growth through the years
In the same interview, Oakley also discussed Jordan before the Bulls were NBA champions dominating the league. "You can see the growth. Even from his rookie year. When he did that down the court and was playing with some guys who had a lot of talent, he was just shining," he added.
ADVERTISEMENT
Article continues below this ad
"He was always averaging 27,28,30 (points). He just kept climbing," Oakley explained.
Watch This Story
He added that in order to win the title, Jordan went through the adversaries (Detroit Pistons) that were needed. While Jordan was already unstoppable, he made sure his team was as well.
ADVERTISEMENT
Article continues below this ad
Oakley, who spent three seasons with the Bulls, is still a friend of Jordan's. The 57-year-old is known for his time with the New York Knicks, and retired after having played for Toronto Raptors, Washington Wizards, and the Houston Rockets.