Kwame Brown Sparks Controversy by Bold Ja Morant Take: "You're a Bust My Brother. I Don't Know Why You're Not Getting.."
Published 01/14/2022, 3:30 PM EST

Follow Us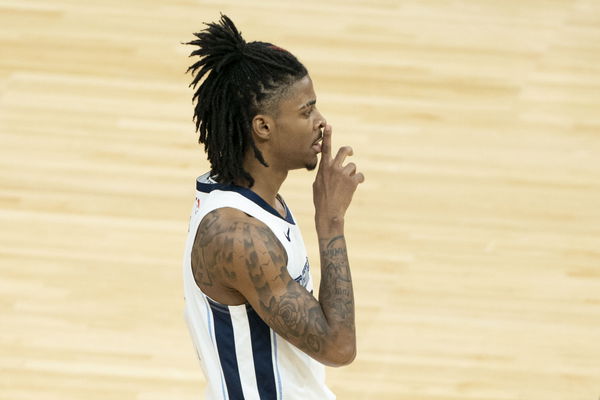 Memphis Grizzlies are 30-14 this season so far and have been one of the best teams in the league. The Grizzlies are currently on an 11-game unbeaten run and have not lost since their loss against the Warriors in December. Ja Morant has been the heart of their unbeaten run with his incredible performances this season.
The 2020 Rookie of the Year, Ja Morant, has been insane since joining the NBA. He powered the Grizzlies to the playoffs last season for the first time in four years. And that too he did in style with 35 points against the Warriors in the newly established play-in format. However, the Grizzlies lost in the first round and were eliminated by the Jazz in five games.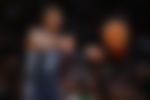 But Morant didn't stop and came back stronger this season. In his 2021-22 season opener against the Cavaliers, Morant scored 37 points in the Grizzlies victory. However, former NBA star Kwame Brown recently sparked controversy by calling him a 'bust'.
ADVERTISEMENT
Article continues below this ad
Kwame Brown calls Ja Morant a 'bust'
Former NBA star Kwame Brown recently expressed his opinion on Grizzlies star Ja Morant. He said that Ja Morant is a 'bust' but then went on to praise the 22-year-old.
WATCH THIS STORY: Top 5 Most Fierce Rivals of Michael Jordan
"You're a bust, my brother," Kwame Brown said.
"I don't know why you're not getting as much shine as so many other players. But I think Ja Morant is the future of the NBA and there's a lot of other young ones."
"You definitely ate your weeds, so shout out to you. Don't be confused by the title that I'm gonna put because I'm definitely gonna call you a bust cause you, my friend, are a bust… And some people don't like that word. But I know what it means. I know what I mean by, and I just hope they start putting some light on more young brothers like Ja Morant."
ADVERTISEMENT
Article continues below this ad
Morant has been in incredible form this season for the Grizzlies. Due to his performances this season, he has been getting MVP shouts from several fans.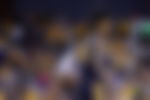 ADVERTISEMENT
Article continues below this ad
Morant is currently averaging 24.6 PPG, 6.8 APG, and 5.8 RPG this season in 31 games. Morant has definitely presented his case as the top contender for this season's MVP.
Do you think Ja Morant should be in the MVP conversation? Let us know in the comment section below.