Lakers' GM Rob Pelinka Explains How LeBron James & Co. Will Approach the Upcoming Season
Published 09/24/2021, 10:41 AM EDT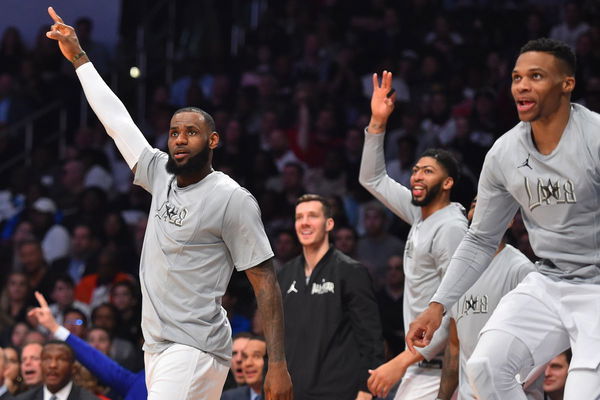 ---
---
The Los Angeles Lakers have stacked up on veteran talent and former franchise leaders this season. Like Carmelo Anthony, Dwight Howard, and Russell Westbrook who have all been the key piece in a roster at a point of time in their career.
ADVERTISEMENT
Article continues below this ad
So the obvious question that emerges is who will be the main playmaker and leader on the court in the coming season. It is pertinent to mention that not every one of them can average over 20 points in the coming season.
Some of them will have to sacrifice that personal goal to achieve overall success for the team. As sources suggest that General Manager Rob Pelinka has confirmed that LeBron James will do that for the team.
ADVERTISEMENT
Article continues below this ad
Rob Pelinka on the Lakers so far: "It just feels like this group realizes that everyone will have to … set a selfish desire aside," for the realization of the team success, and that LeBron is leading that mentality so far this offseason.

— Kyle Goon (@kylegoon) September 23, 2021
Rob Pelinka explains the approach of the Lakers in the coming season
So will LeBron James keep his leadership role in the roster? Or has the time come when he passes the torch? No, it's still going to be James who leads this roster. However, he will also lead the team with the mentality that he has to sacrifice some of his personal goals.
WATCH THIS STORY: LeBron James, Kevin Durant & Other NBA Players Who Bagged Lucrative Endorsement Shoe Deals as Rookies
Carmelo Anthony and Dwight Howard are way past that in their careers to single-handedly carry a team offensively or defensively.
However, Russell Westbrook is coming off a season where he averaged a triple-double per game. So he will look to maintain that consistency coming into the next season. Yet, he might fail at repeating that feat because of the nature of the team he is in.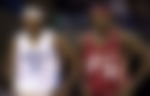 Similarly, Carmelo Anthony might not be at the peak of his career anymore. But he can still give this roster a steady 15 points per game. Many experts have also suggested that Anthony Davis needs to be the best player on this team for them to win the championship. So in order to maximize all the key stars' potential, they will have to most definitely sacrifice some of their personal goals.
What does this mean for LeBron James?
LeBron James has the longest-standing streak of scoring over 10 points in a game. He risked staying on after an injury to hit a three to maintain his streak against the Atlanta Hawks. And he has never averaged below 20 points per game in his career.
ADVERTISEMENT
Article continues below this ad
Moreover, he needs to average over 18.4 points per game in the next two seasons to surpass Kareem Abdul Jabbar on the all-time scoring list. Yet a more important personal goal for him remains that fifth championship. So he might have to sacrifice on the offensive end to accomplish that supreme personal and franchise goal.
Watch This Story
What do you make of Rob Pelinka's comments?
ADVERTISEMENT
Article continues below this ad