Lakers' Legend Shaquille O Neal Trolls Dwight Howard on Instagram
Published 08/25/2021, 12:37 PM EDT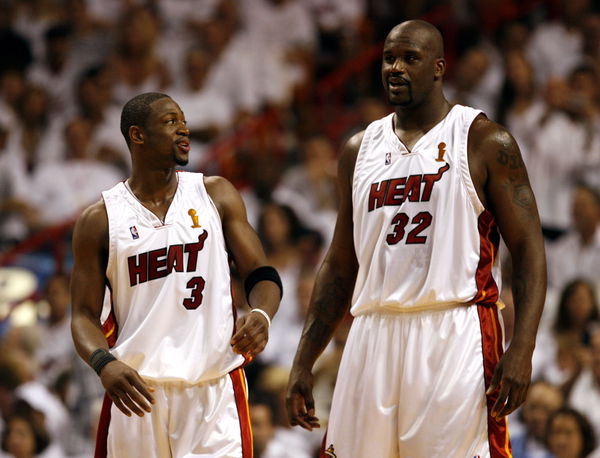 ---
---
Shaquille O'Neal is without a doubt one of the most dominant centers to ever play the league. Not only for the Los Angeles Lakers but he also played a major role in winning the championship for the Miami Heat in 2006. Truly a legend in the league's history. Moreover, not a humble or a modest one at that. Today, he took to Instagram to post his name in the top ten centers of the league. However, Shaquille did not stop there. He went onto take a jab to reignite his old beef with current Lakers Center Dwight Howard.
ADVERTISEMENT
Article continues below this ad
ADVERTISEMENT
Article continues below this ad
Shaquille O'Neal takes a dig at Dwight Howard
In the comments section of this post, a lot of fans mentioned that Dwight Howard was missing from this list. Dwight does indeed belong on this list. He at least belongs in the discussion of the best centers in the league. He is the only player in the league's history to have won the Defensive Player of the Year (DPOY) thrice in a row. That's an impressive record.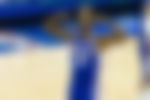 However, just the one ring in his cabinet is just not enough. Additionally, he lacks an offensive impact that can carry a team to the championship ring. He played an important role in the Lakers roster in 2020. No doubt about that. However, he did not do something that deserves a spotlight on that roster. And if DPOYs were the sole category to categorize their greatness, then Ben Wallace and Dikembe Mutombo belong on this list too.
ADVERTISEMENT
Article continues below this ad
Nevertheless, O'Neal responded to two comments which basically said that Dwight Howard belongs somewhere on this list. To which, Shaq hilariously replied, "Wow" to one and "ha that's a good one." to the other. Shaquille O'Neal has a history of arguments and disagreements with Dwight Howard.
O'Neal's history with Howard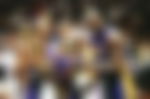 Dwight Howard and Shaquille O'Neal have a history of being on the opposite sides of the table. They began their feud over something as trivial as the title of Superman and, somehow; it became much more from there. Even last year, when the Lakers won the Championship Ring, Shaq did not stop his mockery of Dwight. He essentially said that Dwight did nothing to deserve the ring and should not be celebrating. Shaquille has made it clear that he does not respect Dwight Howard. However, is it fueled out of spite or some form of superiority complex? I guess we'll never know.
ADVERTISEMENT
Article continues below this ad