Lakers Legend Shaquille O'Neal Heaps Huge Praise on 'The King' LeBron James and NFL Legend Tom Brady
Published 08/29/2021, 1:11 PM EDT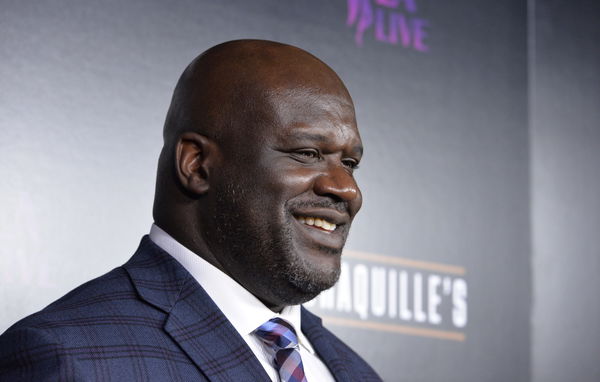 ---
---
Shaquille O'Neal is one of the most active celebrities on social media. It has been clear throughout his star-studded career that he is not shy of expressing what he feels. Active communication is one of the key assets for any player to have a successful career. Moreover, Shaq has always been a very prominent part of the mass media industry. Consequently, he's been very vocal about his opinions.
ADVERTISEMENT
Article continues below this ad
He has now taken to Instagram to express his praise and respect towards a few legends of sports, yet again. One of them is a former teammate of his at Cleveland, LeBron James.
Shaquille posted a story with a meme with the caption "Just 4 athletes that show age is just a number."
ADVERTISEMENT
Article continues below this ad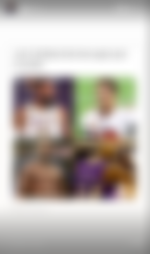 Why did Shaq praise LeBron James, Tom Brady, and others?
The meme Shaq posted featured pictures of four legendary athletes – LeBron James, Tom Brady, Floyd Mayweather, and Karl Malone. All of them undoubtedly represent the cream class of veteran talents. Each of them played or plays way beyond the average age of athletes in that sport. Therefore, they are famous for their longevity.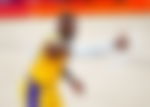 LeBron James is still extremely active in the league despite admitting he no longer has his prime athletic ability. Even at 37, he is assembling a roster of prime veteran talent making Lakers favorites to win the NBA Championship next season.
ADVERTISEMENT
Article continues below this ad
Karl Malone played in the league till the age of 42 and is still one of the top scorers in the league's all-time history. He won the MVP Award twice in the league, even at the later stage of his career.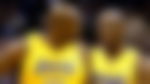 Floyd Mayweather was an active professional boxer till the age of 38, whereas most boxers retire in the early to mid-30s. Moreover, he was still undefeated despite making a comeback fight in 2017 to complete the coveted 50 win mark. Further, he has even played two exhibition matches.
ADVERTISEMENT
Article continues below this ad
Tom Brady is an active 44-year-old quarterback for the Tampa Bay Buccaneers. He won his 7th super bowl ring at 43. He has 5 Super Bowl MVPs.
All of them are truly legends and deserve every bit of the praise by Shaquille O'Neal.