Lakers Rumors: 4 Names in Heavy Contention for Final Three Roster Spots
Published 08/22/2021, 11:47 AM EDT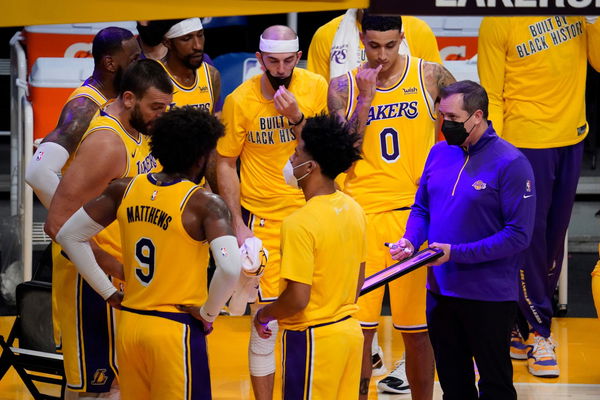 With 12 incomings to their roster so far and 13 exits, Los Angeles Lakers have been busy in the off-season. Their management has been busy with the deals and they already have a strong roster in place for the new season. And even though they still have three roster spaces available, they don't seem to be rushed in filling those spots. Regardless, several names are popping up for the final three spots.
The Lakers are building a potential 'super team' that could challenge for the NBA championship in the coming season. Despite having LeBron James and Anthony Davis at their disposal, they failed to make it past the first round of playoffs last season. However, they had a lot of injury issues.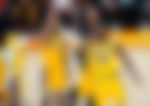 4 players Los Angeles Lakers could sign with their final three roster spots
ADVERTISEMENT
Article continues below this ad
The Lakers still have three guaranteed roster spots left. They will try to reinforce with a guard, forward, or wing. Keeping that in mind, we take a look at the four names that are in heavy contention for the three remaining roster spots.
JaKarr Sampson
28-year-old forward JaKarr Sampson played for Indiana Pacers last season. Sampson's NBA career hasn't been very successful so far and he doesn't check the boxes for Lakers. He played 29 games last season and started on just four occasions. Used as a utility player at the Pacers, he averaged 4.6 PPG in the 2020-21 regular season. He may not be able to contribute offensively for the Lakers but he can bring some depth to the team's defense if they decide to sign him.
Tim Frazier
Tim Frazier has had nine different stints in basketball in his seven-year NBA career. He signed a 10-day contract with Memphis Grizzlies last season and then signed a one-year contract with them.
However, according to NBA correspondent Marc Stein, he has been linked with a move to Los Angeles. Frazier hasn't stayed anywhere for long and has a career average of 5 PPG.
Isaiah Thomas
The Lakers have recently worked out three veterans. Reportedly, Isaiah Thomas was one of them. Isaiah Thomas is a two-time NBA All-Star and finished fifth in the MVP voting in the 2016-17 season.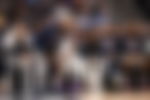 However, he has lost his mojo lately and last played for New Orleans Pelicans on a 10-day contract. Lakers signing Isaiah is a real possibility now.
ADVERTISEMENT
Article continues below this ad
Paul Millsap
There are rumors that Jared Dudley and Marc Gasol's tenure at the Lakers is likely over. Paul Millsap's signature could help the Lakers in increasing their depth for the coming season. The 36-year-old power forward has a career average of 13.7 PPG, and while he may not be the player he was 3-4 seasons ago, he still has a lot to offer to a team like the Lakers.
Per league source to @HoopAnalysisNet, the #Lakers have considered the possibility of signing veteran forward Paul Millsap. Millsap has interest from a handful of other teams as well.

— Evan Massey (@massey_evan) August 20, 2021
ADVERTISEMENT
Article continues below this ad