Lakers to Add Versatile Young Forward Amidst Massive Injury Crisis
Published 10/12/2021, 4:48 PM EDT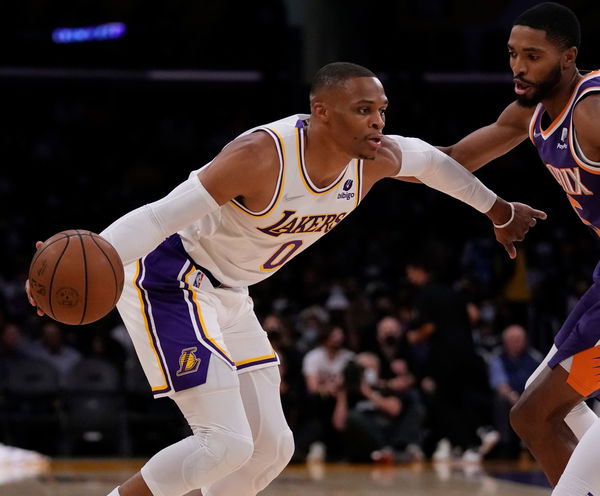 ---
---
As the preseason games continue, The Los Angeles Lakers are without much success. While preseason is no way some preview for the regular season, the Lakers have already been suffering from injuries. With a roster revolving around their big three NBA veterans, the organization seems to be signing some young talent right before the regular season begins.
ADVERTISEMENT
Article continues below this ad
This entire offseason has been highlighting the Lakers roster and its age factor. What started with Russell Westbrook moving to LA ended up in a big change for the team. The team is looking to replicate their 2020 title win and secure their 18th championship as an organization.
Let's take a look at the latest player signed by the Lakers.
ADVERTISEMENT
Article continues below this ad
The Lakers are progressing toward a two-way deal with free agent forward Sekou Doumbouya, sources tell @TheAthletic @Stadium. Doumbouya was the No. 15 pick in the 2019 NBA Draft.

— Shams Charania (@ShamsCharania) October 12, 2021
Who are the Lakers signing in a two-way deal?
According to reports, the Lakers will be signing 20-year-old free agent Sekou Doumbouya. It is to be a two-way deal, which is yet to be finalized. Doumbouya a 2019 NBA Draft No. 15 pick will surely be a unique addition to the team.
The young forward played two seasons with the Detroit Pistons, before he was let go by the Brooklyn Nets and Houston Rockets. Doumbouya moved to the Nets in a trade, which send DeAndre Jordan to the Pistons.
Eventually, Jordan ended up signing with the Lakers. He averaged 5.1 points per game last season, shooting 37.9 percent from the field and 70.3 percent from the free-throw line.
His preseason has not been without some drama. He was at training camp with the Nets, also playing against the Lakers during the first pre-season game.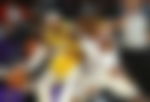 He was sent to the Rockets, who waived him. Now a free agent, Doumbouya seems to be making his way to play with the Lakers. He scored 11 points during the game, along with 4 rebounds and 1 assist. The Nets won 123-97. While Anthony Davis played, Westbrook and LeBron James sat out the first game.
Will this addition help the 17-time Champions?
Having said that, the Lakers are already at maximum on their training camp roster with 20 players. If Doumbouya signs a two-way contract with them, someone else will have to be waived to make room. This deal should benefit the Lakers, giving them an out while also lending frontcourt support.
ADVERTISEMENT
Article continues below this ad
WATCH THIS STORY: 5 Reasons Why Michael Jordans 96 Chicago Bulls Deserve to be Crowned Greatest Team of All Time
Lakers are already dealing with injuries, Kendrick Nunn is already out of the Golden State Warriors preseason matchup on October 12 (October 13 IST) due to a right ankle sprain. Talen Horton-Tucker has undergone a ligament tear in his thumb and will be undergoing surgery. As surgeries go, his return might not be soon.
Watch This Story
Trevor Ariza recently underwent ankle surgery, sidelining him for around eight weeks. Even Malik Monk is listed as out, the team is hopeful about his return by the season-opener also against the Warriors. Therefore, this trade will surely benefit the Lakers.
ADVERTISEMENT
Article continues below this ad
What do you think? Let us know.