Latest Brooklyn Nets Reveal Would Hurt Lakers Star DeAndre Jordan
Published 09/11/2021, 1:54 PM EDT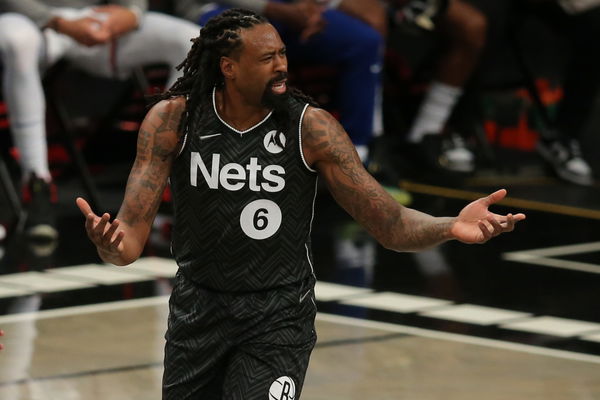 ---
---
Los Angeles Lakers have recently announced the signing of 33-year-old DeAndre Jordan for the coming NBA season. DeAndre Jordan is a one-time NBA All-Star (2017) and two-time NBA rebounding leader. The former Brooklyn Nets star has spent the majority of his career on the other side of LA, for Los Angeles Clippers. But now he is a Laker and will try to win the first NBA championship of his career.
ADVERTISEMENT
Article continues below this ad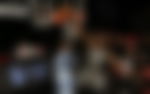 DeAndre Jordan most recently played for Brooklyn Nets and had signed a four-year deal in 2019. However, he didn't even start 50% of the games he played for the Nets and was mostly used as a backup. In fact, last season, the Nets didn't involve him in the post-season. His last playoff appearance goes back to 2017 when he played for the Clippers. In a recent development, it has been reported that Brooklyn Nets were forced to sign Jordan on a four-year deal.
ADVERTISEMENT
Article continues below this ad
NBA journalist reveals Brooklyn Nets signed Jordan on a long-term deal because he came as a part of a package deal for Kyrie and KD
DeAndre Jordan signed a four-year deal with Brooklyn Nets in 2019 as a free agent. However, NBA journalist Jake Fischer has reported that the Nets were forced to hand him a long-term contract because he arrived as a part of the package deal for Kyrie Irving and Kevin Durant. Due to this issue, there were tensions between Brooklyn Nets and DeAndre Jordan.
#Nets never wanted to sign DeAndre Jordan?👀

Per @JakeLFischer, the Nets were forced to sign DJ to the long-term contract since it came as a package deal for both KD and Kyrie. Interestingly though, he noted that the issue has also been the source of tension between BKN & DJ. pic.twitter.com/fdBflOmkZW

— NBA Analysis Network (@HoopAnalysisNet) September 11, 2021
ADVERTISEMENT
Article continues below this ad
The Nets originally traded him to Detroit Pistons during the off-season. After just four days of being traded to the Pistons, the Detroit-based franchise waived him. His minutes took a massive dip since his move away from Clippers. Last season, he averaged just 219 MPG, which is way lower than his career average of 27.4 MPG. It's fair to say that DeAndre Jordan was unhappy with the minutes and lack of playing time. This could be a reason for his departure away from Brooklyn Nets, who are building a strong team for the new season.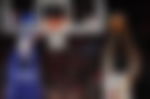 ADVERTISEMENT
Article continues below this ad
Jordan signed with the Lakers recently. However, it's not known what Jordan's role at Los Angeles Lakers might be for the new season or how much playing time he will get. But one thing is for sure, DeAndre Jordan's impact will be massive. Jordan is a 13-year NBA veteran and comes with a lot of experience. He could provide a much-needed depth to the Lakers roster for the coming season.