Latest Kevin Love Bombshell Dazzles Lakers and Brooklyn Nets Fans
Published 08/28/2021, 1:36 PM EDT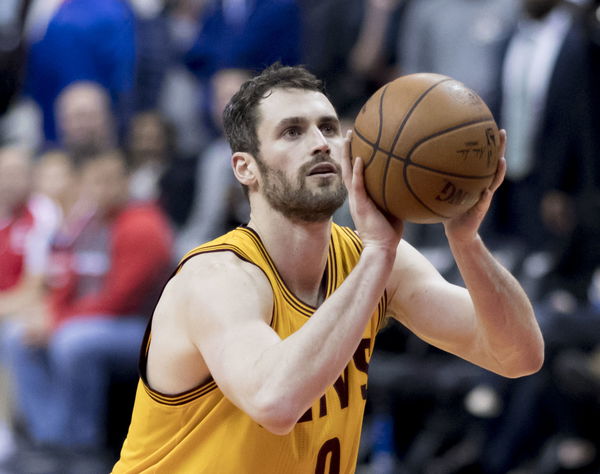 ---
---
Veteran Forward and NBA Champion Kevin Love has no desire to discuss a contract buyout as per Adrian Wojnarowski of ESPN. His agent from Excel Sports, Mr. Jeff Schwartz, has told ESPN that the five-time All-Star prefers to see out the rest of his contract with the Cavaliers. According to sources, the Cavaliers have considered trading Love frequently but have yet to come up with a deal that they can execute.
ADVERTISEMENT
Article continues below this ad
However, Kevin Love himself supports that scenario where he can get traded to have a chance at more minutes on the court. Considering that his minutes with the Cavaliers could be impacted by the arrivals of three substantially younger front-court players in the last year. They are center Jarrett Allen, No. 3 draft pick Evan Mobley, and forward Lauri Markkanen from the Bulls.
"There have been no talks with Cleveland on a buyout, nor is there any interest from Kevin in doing a buyout," Schwartz told ESPN.
ADVERTISEMENT
Article continues below this ad
What should Kevin Love do?
Injuries have hampered Love's productivity in recent seasons. Love averaged 12.2 points and 7.4 rebounds in a career-low of 24.9 minutes last season while dealing with a calf injury. A contract buyout would allow the Cavaliers to save money on the remaining portion of his contract, and it would also allow him to sign with another team as a free agent.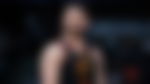 ADVERTISEMENT
Article continues below this ad
Kevin Love was a member of the 2016 Cavaliers roster that won the NBA Championship. Even though it included legends LeBron James and Kyrie Irving, Love played a crucial role in that roster. He averaged 16 points and almost 10 rebounds per game in the regular season. Moreover, he added 14 points and almost 9 rebounds per game in the playoffs.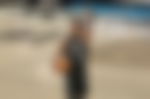 It would be an ideal choice for Kevin Love to wait to get traded, since a lot of younger teams could utilize his veteran experience on the court and on the bench. However, this decision looks like a gamble, especially considering that waiting two years to become a free agent would mean his prime would be closer to being over. And then he would be in a relatively weaker position to negotiate a better contract for himself in the league.
ADVERTISEMENT
Article continues below this ad
However, this decision is not all negative. Since he has shown that he will stay loyal and fight for his minutes on the court. Moreover, a considerable chunk from a $60 million contract is not something he would risk losing either. So albeit a risky decision, Kevin Love looks to have bet the odds on himself by deciding to stay.